By Stephanie Burt
I can remember when I wanted X
more than anything ever—for X fill in
from your own childhood

[balloon, pencil lead, trading card, shoelaces, a bow
or not to have to wear a bow]

and now I am moved to action, when I am moved,
principally by a memory of what to want.

The point is to be, in your own eyes, what you are,

or to keep your own tools, so that you can pretend.

And so it was no surprise,
to me at least, when Cooper, who is two,
collapsed in fortissimo fits when he could not have
a $20, three-foot-long stuffed frog
in the image of Frog from Frog and Toad, since he is Toad.

That morning, needing a nap,
he had thrown, from the third-story balcony
of Miller's Cafe and Bakery, into the whistling
rapids and shallows
of the Ammonoosuc River, with its arrowheads and caravans of stones,
his Red Sox cap. His hair was shining like
another planet's second sun,
as he explained, looking up, "I threw my hat in the river.
I would like my hat back now."
Stephanie Burt, "A Covered Bridge in Littleton, New Hampshire" from Advice from the Lights. Copyright © 2017 by Stephanie Burt. Reprinted by permission of Graywolf Press, www.graywolfpress.org.
Poet Bio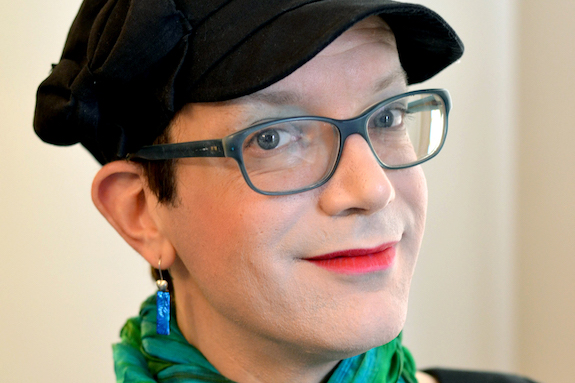 Stephanie Burt is a poet, literary critic, and professor. Burt has taught at Macalester College and is now Professor of English at Harvard University. She lives in the suburbs of Boston with her spouse, Jessie Bennett, and their two children.
See More By This Poet
More By This Poet
More Poems about Living
Browse poems about Living
More Poems about Relationships
Browse poems about Relationships
Get a random poem