By W. S. Di Piero
Use me
Abuse me
          Turn wheels of fire
          on manhole hotheads
Sing me
Sour me
          Secrete dark matter's sheen
          on our smarting skin
Rise and shine
In puddle shallows
          under every Meryl Cheryl Caleb Syd
          somnambulists and sleepyheads
Wake us
Speak to us
          Bless what you've nurtured in your pits
          the rats voles roaches and all outlivers
          of your obscene ethic and politics
Crawl on us
Fall on us
          you elevations that break and vein
          down to sulfuric fiber-optic wrecks
            through drill-bit dirt to bedrock
Beat our brows
Flee our sorrows
          Sleep tight with your ultraviolets
          righteous mica and drainage seeps
                               your gorgeous color-chart container ships
                               and cab-top numbers squinting in the mist
Source: Poetry (June 2009)
Poet Bio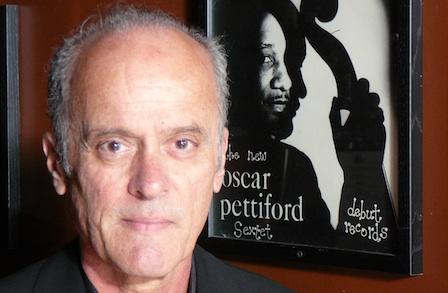 W. S. Di Piero was born in Philadelphia, Pennsylvania, and received his bachelor's degree from St. Joseph's College and his master's degree from San Francisco State College. He has also had a long teaching career at such universities as Louisiana State University, Northwestern University, and Stanford University, where he still teaches. Di Piero was elected to the American Academy of Arts and Sciences in 2001. He often writes about growing up in his neighborhood of South Philadelphia, and the Italian-American working class families who largely populated the area.
More By This Poet
More Poems about Social Commentaries
Vagrants and Loiterers
You got that clean waistcoat,
the bright white of a well-tailored
shirt, you got those loose-as-sacks
slacks and some spit-polished shoes,
and you know, whether you are looking
like money, or about to take a stroll,
to tilt that hat like you own
the world; yeah, smoke...
Activities
Living
Social Commentaries
Back Up Quick They're Hippies
That was the year we drove
into the commune in Cornwall.
"Jesus Jim," mam said,
"back up quick they're hippies."

Through the car window,
tents, row after row, flaps open,
long-haired men and women
curled around each other like babies

and the babies themselves
wandered naked across the grass.

I...
Living
Relationships
Social Commentaries
Browse poems about Social Commentaries