By W. S. Merwin
From the kindness of my parents   
I suppose it was that I held   
that belief about suffering   
imagining that if only   
it could come to the attention   
of any person with normal   
feelings certainly anyone   
literate who might have gone   
to college they would comprehend   
pain when it went on before them   
and would do something about it   
whenever they saw it happen   
in the time of pain the present   
they would try to stop the bleeding   
for example with their own hands   
but it escapes their attention   
or there may be reasons for it   
the victims under the blankets   
the meat counters the maimed children   
the animals the animals   
staring from the end of the world
Poet Bio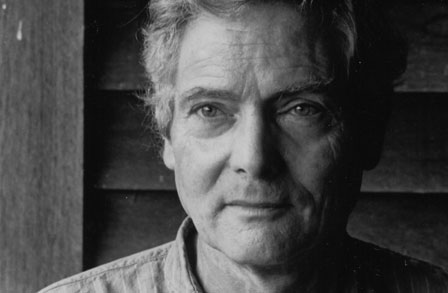 A prolific poet and translator, W.S. Merwin's style changed over the years from traditional to free form. He won the Yale Series of Younger Poets Prize for his first book, A Mask for Janus, published in 1952, and the Pulitzer Prize for his 1970 collection The Carrier of Ladders. A prolific writer, he was the author of over 50 books of poetry, prose, and translations. Merwin lived Hawaii for the last 40 years of his life; he was a devoted environmentalist and many of his poems take up ecological themes. He was appointed Poet Laureate of the United States in 2010. He died in 2019.
More By This Poet
More Poems about Social Commentaries
Vagrants and Loiterers
You got that clean waistcoat,
the bright white of a well-tailored
shirt, you got those loose-as-sacks
slacks and some spit-polished shoes,
and you know, whether you are looking
like money, or about to take a stroll,
to tilt that hat like you own
the world; yeah, smoke...
Activities
Living
Social Commentaries
Back Up Quick They're Hippies
That was the year we drove
into the commune in Cornwall.
"Jesus Jim," mam said,
"back up quick they're hippies."

Through the car window,
tents, row after row, flaps open,
long-haired men and women
curled around each other like babies

and the babies themselves
wandered naked across the grass.

I...
Living
Relationships
Social Commentaries
Browse poems about Social Commentaries