By Joshua Mehigan
Nothing has changed. They have a welcome sign,
a hill with cows and a white house on top,
a mall and grocery store where people shop,
a diner where some people go to dine.
It is the same no matter where you go,
and downtown you will find no big surprises.
Each fall the dew point falls until it rises.
White snow, green buds, green lawn, red leaves, white snow.
This is all right. This is their hope. And yet,
though what you see is never what you get,
it does feel somehow changed from what it was.
Is it the people? Houses? Fields? The weather?
Is it the streets? Is it these things together?
Nothing here ever changes, till it does.
Source: Poetry (February 2010)
Living
Social Commentaries
Poet Bio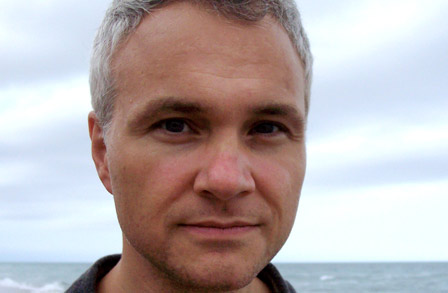 Poet Joshua Mehigan grew up in upstate New York and received a BA from Purchase College and an MFA from Sarah Lawrence College. Influenced by the poetry of Philip Larkin, Jorge Luis Borges, and Edgar Bowers, Mehigan writes intelligent, morally complex lyric poems shaped by a nuanced attention to rhyme and meter. Mehigan has worked as an editor and instructor, and lives in New York City.
More By This Poet
More Poems about Living
Browse poems about Living
More Poems about Social Commentaries
Vagrants and Loiterers
You got that clean waistcoat,
the bright white of a well-tailored
shirt, you got those loose-as-sacks
slacks and some spit-polished shoes,
and you know, whether you are looking
like money, or about to take a stroll,
to tilt that hat like you own
the world; yeah, smoke...
Activities
Living
Social Commentaries
Back Up Quick They're Hippies
That was the year we drove
into the commune in Cornwall.
"Jesus Jim," mam said,
"back up quick they're hippies."

Through the car window,
tents, row after row, flaps open,
long-haired men and women
curled around each other like babies

and the babies themselves
wandered naked across the grass.

I...
Living
Relationships
Social Commentaries
Browse poems about Social Commentaries