By David Yezzi
I don't say things I don't want to say
or chew the fat with fat cats just because.
With favor-givers who want favors back,
I tend to pass on going for the ask.
I send, instead, a series of regrets,
slip the winding snares that people lay.
The unruffledness I feel as a result,
the lank repose, the psychic field of rye
swayed in wavy air, is my respite
among the shivaree of clanging egos
on the packed commuter train again tonight.
Sapping and demeaning—it takes a lot
to get from bed to work and back to bed.
I barely go an hour before I'm caught
wincing at the way that woman laughs
or he keeps clucking at his magazine.
And my annoyance fills me with annoyance.
It's laziness that lets them seem unreal
—a radio with in-and-out reception
blaring like hell when it finally hits a station.
The song that's on is not the one I'd hoped for,
so I wait distractedly for what comes next.
Source: Poetry (November 2010)
Poet Bio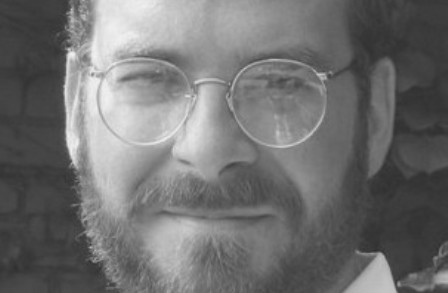 David Yezzi's poetry collections include Azores (2008) and The Hidden Model (2003), and his criticism and poetry have appeared in The New York Times Book Review, The Wall Street Journal, and Best American Poetry. David Yezzi is a graduate of Carnegie-Mellon University and received his MFA from Columbia University.
More Poems about Social Commentaries
Vagrants and Loiterers
You got that clean waistcoat,
the bright white of a well-tailored
shirt, you got those loose-as-sacks
slacks and some spit-polished shoes,
and you know, whether you are looking
like money, or about to take a stroll,
to tilt that hat like you own
the world; yeah, smoke...
Activities
Living
Social Commentaries
Back Up Quick They're Hippies
That was the year we drove
into the commune in Cornwall.
"Jesus Jim," mam said,
"back up quick they're hippies."

Through the car window,
tents, row after row, flaps open,
long-haired men and women
curled around each other like babies

and the babies themselves
wandered naked across the grass.

I...
Living
Relationships
Social Commentaries
Browse poems about Social Commentaries