By Charlotte Smith
Oh, Hope! thou soother sweet of human woes!
How shall I lure thee to my haunts forlorn!
For me wilt thou renew the withered rose,
And clear my painful path of pointed thorn?
Ah come, sweet nymph! in smiles and softness drest,
Like the young hours that lead the tender year
Enchantress come! and charm my cares to rest:
Alas! the flatterer flies, and will not hear!
A prey to fear, anxiety, and pain,
Must I a sad existence still deplore?
Lo! the flowers fade, but all the thorns remain,
'For me the vernal garland blooms no more.'
Come then, 'pale Misery's love!' be thou my cure,
And I will bless thee, who though slow art sure.
Poet Bio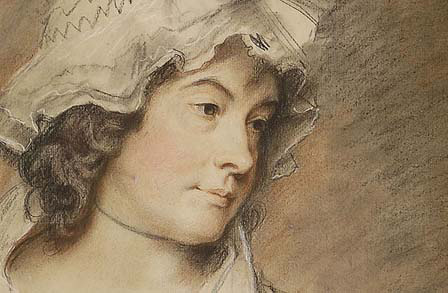 Charlotte Smith wrote Elegiac Sonnets in 1783 while she was in debtor's prison with her husband and children. William Wordsworth identified her as an important influence on the Romantic movement. She published several longer works that celebrated the individual while deploring social injustice and the British class system.
See More By This Poet
More By This Poet
Get a random poem