By Louis Simpson
On the lawn at the villa—
That's the way to start, eh, reader?
We know where we stand—somewhere expensive—
You and I imperturbes, as Walt would say,
Before the diversions of wealth, you and I engagés.
On the lawn at the villa
Sat a manufacturer of explosives,
His wife from Paris,
And a young man named Bruno,
And myself, being American,
Willing to talk to these malefactors,
The manufacturer of explosives, and so on,
But somehow superior. By that I mean democratic.
It's complicated, being an American,
Having the money and the bad conscience, both at the same time.
Perhaps, after all, this is not the right subject for a poem.
We were all sitting there paralyzed
In the hot Tuscan afternoon,
And the bodies of the machine-gun crew were draped over the balcony.
So we sat there all afternoon.
Louis Simpson, "On the Lawn at the Villa" from The Owner of the House: New Collected Poems 1940-2001. Copyright © 2003 by Louis Simpson. Reprinted with the permission of BOA Editions, Ltd., www.boaeditions.org.
Source: Collected Poems (BOA Editions Ltd., 1988)
Poet Bio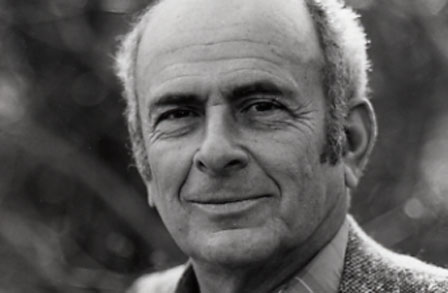 Born in Jamaica, Louis Simpson spent most of his adult life in the United States, where he was active as a poet, translator, literary critic, and professor. After serving with an airborne division in WWII, he completed his education at Columbia and in France, where his first book of poetry was published in 1949. Typical subjects included his West Indian boyhood and the mysteries of ordinary life. At the End of the Open Road won the Pulitzer Prize in 1964.
More By This Poet
More Poems about Social Commentaries
Vagrants and Loiterers
You got that clean waistcoat,
the bright white of a well-tailored
shirt, you got those loose-as-sacks
slacks and some spit-polished shoes,
and you know, whether you are looking
like money, or about to take a stroll,
to tilt that hat like you own
the world; yeah, smoke...
Activities
Living
Social Commentaries
Back Up Quick They're Hippies
That was the year we drove
into the commune in Cornwall.
"Jesus Jim," mam said,
"back up quick they're hippies."

Through the car window,
tents, row after row, flaps open,
long-haired men and women
curled around each other like babies

and the babies themselves
wandered naked across the grass.

I...
Living
Relationships
Social Commentaries
Browse poems about Social Commentaries