By Phillis Wheatley
O thou bright jewel in my aim I strive
To comprehend thee. Thine own words declare
Wisdom is higher than a fool can reach.
I cease to wonder, and no more attempt
Thine height t'explore, or fathom thy profound.
But, O my soul, sink not into despair,
Virtue is near thee, and with gentle hand
Would now embrace thee, hovers o'er thine head.
Fain would the heaven-born soul with her converse,
Then seek, then court her for her promised bliss.
Auspicious queen, thine heavenly pinions spread,
And lead celestial Chastity along;
Lo! now her sacred retinue descends,
Arrayed in glory from the orbs above.
Attend me, Virtue, thro' my youthful years!
O leave me not to the false joys of time!
But guide my steps to endless life and bliss.
Greatness, or Goodness, say what I shall call thee,
To give an higher appellation still,
Teach me a better strain, a nobler lay,
O Thou, enthroned with Cherubs in the realms of day!
Poet Bio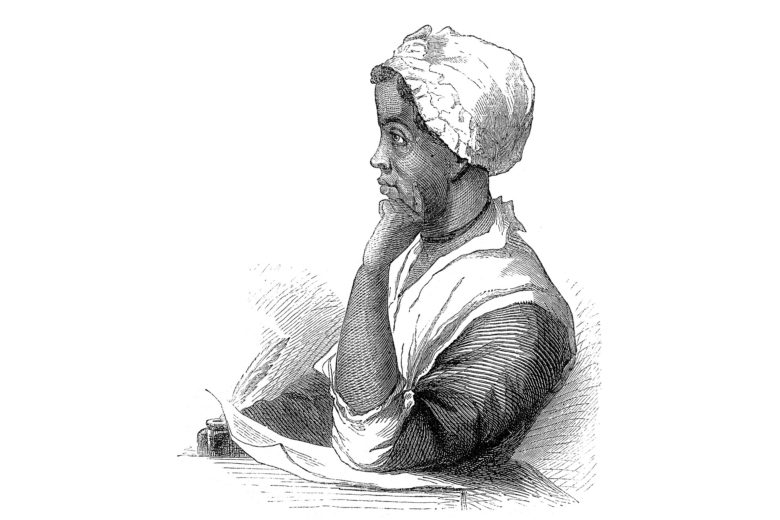 Born in the Senegal-Gambia region of West Africa, Phillis Wheatley arrived in Boston on a slave ship when she was about seven years old. When Mrs. Susanna Wheatley purchased her as a personal servant, she named Phillis after the ship. After 16 months, Wheatley could read and understand any part of the Bible, and she began writing poetry at age 12. She was one of the best-known poets in pre-19th century America; her name was a household word among literate colonists and her achievements a catalyst for the fledgling antislavery movement.
See More By This Poet
More By This Poet
More Poems about Religion
Browse poems about Religion
Get a random poem