By Chase Twichell
I know I promised to stop
talking about her,
but I was talking to myself.
The truth is, she's a child
who stopped growing,
so I've always allowed her
to tag along, and when she brings
her melancholy close to me
I comfort her. Naturally
you're curious; you want to know
how she became a gnarled branch
veiled in diminutive blooms.
But I've told you all I know.
I was sure she had secrets,
but she had no secrets.
I had to tell her mine.
Chase Twichell, "Self Portrait" from Dog Language. Copyright © 2005 by Chase Twichell. Reprinted by permission of Copper Canyon Press. www.coppercanyonpress.org


Source: Poetry (Poetry Foundation, 2005)
Poet Bio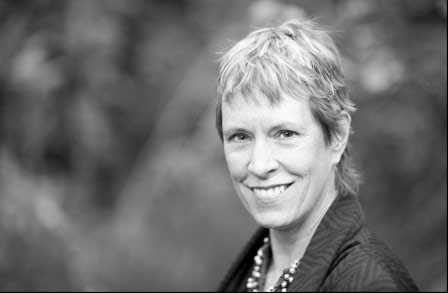 Chase Twichell was born in New Haven, Connecticut, and has lived for many years in the Adirondacks. A practicing Buddhist, she is the author of several books of poetry, and her work often reflects her spiritual practice. She has taught at Princeton University, Goddard College, Warren Wilson College, the University of Alabama, and Hampshire College. In 1999 she left teaching to form Ausable Press, a nonprofit, independent literary press that she operated until it was acquired by Copper Canyon Press in 2009.
See More By This Poet
More By This Poet
More Poems about Living
Browse poems about Living
More Poems about Relationships
Browse poems about Relationships
Get a random poem