By Herman Melville
Skimming lightly, wheeling still,
      The swallows fly low
Over the field in clouded days,
      The forest-field of Shiloh—
Over the field where April rain
Solaced the parched ones stretched in pain
Through the pause of night
That followed the Sunday fight
      Around the church of Shiloh—
The church so lone, the log-built one,
That echoed to many a parting groan
            And natural prayer
      Of dying foemen mingled there—
Foemen at morn, but friends at eve—
      Fame or country least their care:
(What like a bullet can undeceive!)
      But now they lie low,
While over them the swallows skim,
      And all is hushed at Shiloh.
Poet Bio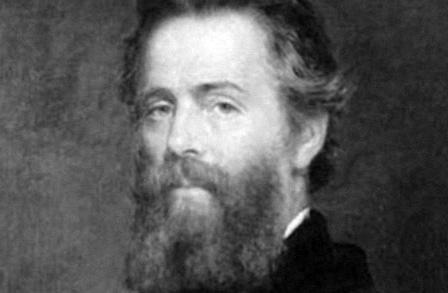 Although chiefly known for his magisterial novel Moby-Dick and for other prose works, Herman Melville was also a fascinating poet who turned to the art after his serious fiction failed to find appreciative readers. His eccentric verse displays the complexity of thought and verbal richness of his novels, which has led some critics to rank him just below Walt Whitman and Emily Dickinson among 19th-century American poets.
More By This Poet
More Poems about Social Commentaries
Vagrants and Loiterers
You got that clean waistcoat,
the bright white of a well-tailored
shirt, you got those loose-as-sacks
slacks and some spit-polished shoes,
and you know, whether you are looking
like money, or about to take a stroll,
to tilt that hat like you own
the world; yeah, smoke...
Activities
Living
Social Commentaries
Back Up Quick They're Hippies
That was the year we drove
into the commune in Cornwall.
"Jesus Jim," mam said,
"back up quick they're hippies."

Through the car window,
tents, row after row, flaps open,
long-haired men and women
curled around each other like babies

and the babies themselves
wandered naked across the grass.

I...
Living
Relationships
Social Commentaries
Browse poems about Social Commentaries