By Robinson Jeffers
It is not bad.  Let them play.
Let the guns bark and the bombing-plane
Speak his prodigious blasphemies.
It is not bad, it is high time,
Stark violence is still the sire of all the world's values.
What but the wolf's tooth whittled so fine
The fleet limbs of the antelope?
What but fear winged the birds, and hunger
Jewelled with such eyes the great goshawk's head?
Violence has been the sire of all the world's values.
Who would remember Helen's face
Lacking the terrible halo of spears?
Who formed Christ but Herod and Caesar,
The cruel and bloody victories of Caesar?
Violence, the bloody sire of all the world's values.
Never weep, let them play,
Old violence is not too old to beget new values.
Robinson Jeffers, "The Bloody Sire" from The Selected Poetry of Robinson Jeffers. Copyright by the Jeffers Literary Properties. All rights reserved. Used with the permission of Stanford University Press, www.sup.org.
Source: The Selected Poetry of Robinson Jeffers (Stanford University Press, 2001)
Poet Bio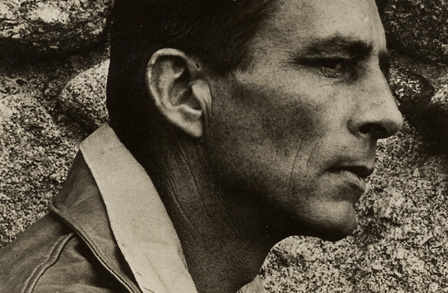 Although closely associated with the California coast, Jeffers was born in Pittsburgh, Pennsylvania, and spent much of his boyhood at boarding schools in Europe. His father, a stern Presbyterian minister and professor of the Old Testament, trained Robinson in Greek and Latin. Once shunned for his unpopular political views and harsh critiques of mankind's egotism, Robinson Jeffers has regained popularity in recent years as environmentalism's most forceful poet-advocate. His uncompromising work celebrates the enduring beauty of sea, sky and stone and the freedom and ferocity of wild animals in contrast to human pettiness, meddling and greed.
More Poems about Social Commentaries
Vagrants and Loiterers
You got that clean waistcoat,
the bright white of a well-tailored
shirt, you got those loose-as-sacks
slacks and some spit-polished shoes,
and you know, whether you are looking
like money, or about to take a stroll,
to tilt that hat like you own
the world; yeah, smoke...
Activities
Living
Social Commentaries
Back Up Quick They're Hippies
That was the year we drove
into the commune in Cornwall.
"Jesus Jim," mam said,
"back up quick they're hippies."

Through the car window,
tents, row after row, flaps open,
long-haired men and women
curled around each other like babies

and the babies themselves
wandered naked across the grass.

I...
Living
Relationships
Social Commentaries
Browse poems about Social Commentaries