By Alice Notley
The Goddess who created this passing world
Said Let there be lightbulbs & liquefaction
Life spilled out onto the street, colors whirled
Cars & the variously shod feet were born
And the past & future & I born too
Light as airmail paper away she flew
To Annapurna or Mt. McKinley
Or both but instantly
Clarified, composed, forever was I
Meant by her to recognize a painting
As beautiful or a movie stunning
And to adore the finitude of words
And understand as surfaces my dreams
Know the eye the organ of affection
And depths to be inflections
Of her voice & wrist & smile
Alice Notley, "The Goddess Who Created This Passing World" from Selected Poems (Talisman House, 1993). Copyright © 1993 by Alice Notley. Reprinted with the permission of the author.
Source: Selected Poems (1993)
Poet Bio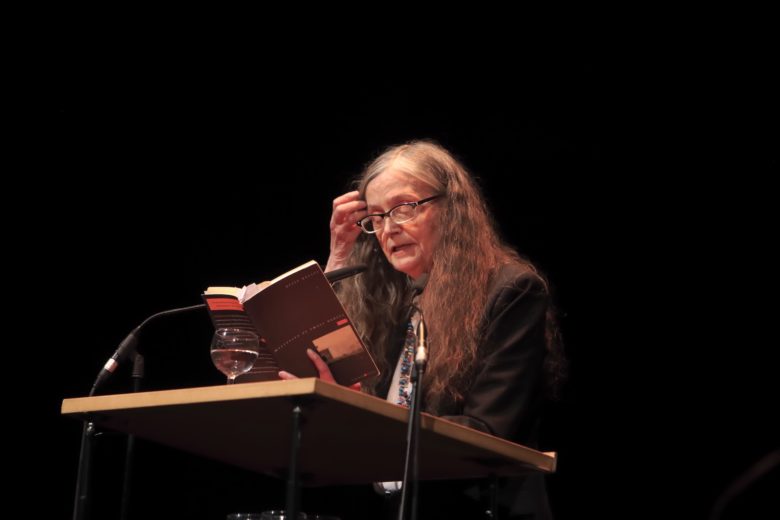 Alice Notley is a prolific writer and visual artist whose experimental works often collapse traditional boundaries between genres. Born in Bisbee, Arizona and raised in Needles, California—desert places which she evokes in her poetry—Notley became associated with The New York School of poets and painters during her marriage to the legendary Lower East Side poet Ted Berrigan; their two sons, Anselm and Edmund, are also poets.
See More By This Poet
More Poems about Religion
Browse poems about Religion
Get a random poem