By Thomas Hardy
"I am playing my oldest tunes," declared she,
"All the old tunes I know,—
Those I learnt ever so long ago."
—Why she should think just then she'd play them
Silence cloaks like snow.
When I returned from the town at nightfall
Notes continued to pour
As when I had left two hours before:
"It's the very last time," she said in closing;
"From now I play no more."
A few morns onward found her fading,
And, as her life outflew,
I thought of her playing her tunes right through;
And I felt she had known of what was coming,
And wondered how she knew.

Poet Bio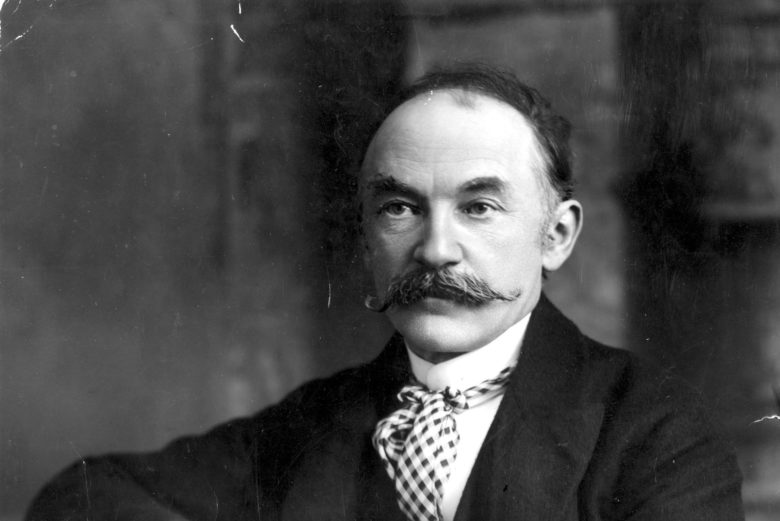 Thomas Hardy was born in Dorset County, England, where he studied architecture, but he later quit to pursue a literary career. In order to gain financial stability, Hardy first published novels, including such classics as Tess of the D'Urbervilles and Jude the Obscure. Once he was well known and well off financially, he returned to poetry, his first love. Hardy's dark, bleak verse was at odds with his Victorian contemporaries who tended to present more optimistic perspectives on life.
See More By This Poet
More By This Poet
The Convergence of the Twain
I
            In a solitude of the sea
            Deep from human vanity,
And the Pride of Life that planned her, stilly couches she.

II
            Steel chambers, late the pyres
            Of her salamandrine fires,
Cold currents thrid, and turn to rhythmic tidal lyres.

III
            Over the mirrors meant
            To glass the opulent
The...
Channel Firing
That night your great guns, unawares,
Shook all our coffins as we lay,
And broke the chancel window-squares,
We thought it was the Judgment-day

And sat upright. While drearisome
Arose the howl of wakened hounds:
The mouse let fall the altar-crumb,
The worms drew back into the...
Arts & Sciences
Living
Religion
Get a random poem