By William Butler Yeats
Turning and turning in the widening gyre   
The falcon cannot hear the falconer;
Things fall apart; the centre cannot hold;
Mere anarchy is loosed upon the world,
The blood-dimmed tide is loosed, and everywhere   
The ceremony of innocence is drowned;
The best lack all conviction, while the worst   
Are full of passionate intensity.
Surely some revelation is at hand;
Surely the Second Coming is at hand.   
The Second Coming! Hardly are those words out   
When a vast image out of Spiritus Mundi
Troubles my sight: somewhere in sands of the desert   
A shape with lion body and the head of a man,   
A gaze blank and pitiless as the sun,   
Is moving its slow thighs, while all about it   
Reel shadows of the indignant desert birds.   
The darkness drops again; but now I know   
That twenty centuries of stony sleep
Were vexed to nightmare by a rocking cradle,   
And what rough beast, its hour come round at last,   
Slouches towards Bethlehem to be born?
n/a
Source: The Collected Poems of W. B. Yeats (1989)
Poet Bio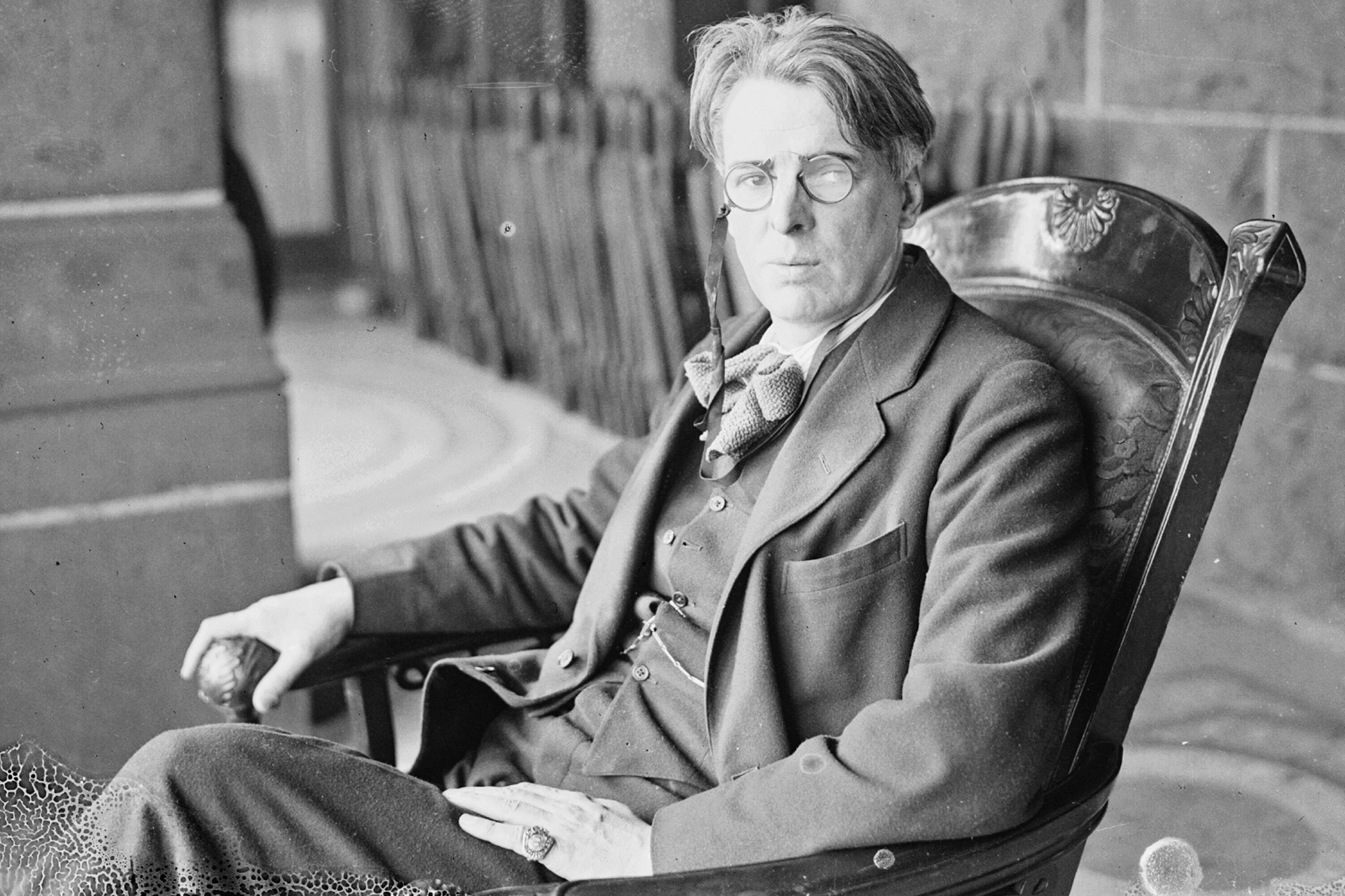 Born in Dublin, Ireland, William Butler Yeats was an enormously influential poet and playwright, whose work formed a clear link between the Romantic and Modern eras. His strong nationalism appeared in his poetry through the recurrent themes of Irish mythology and folklore. Yeats became deeply involved in Irish politics and was even appointed a senator of the Irish Free State. In 1923 he was awarded the Nobel Prize for Literature.
More By This Poet
More Poems about Social Commentaries
Vagrants and Loiterers
You got that clean waistcoat,
the bright white of a well-tailored
shirt, you got those loose-as-sacks
slacks and some spit-polished shoes,
and you know, whether you are looking
like money, or about to take a stroll,
to tilt that hat like you own
the world; yeah, smoke...
Activities
Living
Social Commentaries
Back Up Quick They're Hippies
That was the year we drove
into the commune in Cornwall.
"Jesus Jim," mam said,
"back up quick they're hippies."

Through the car window,
tents, row after row, flaps open,
long-haired men and women
curled around each other like babies

and the babies themselves
wandered naked across the grass.

I...
Living
Relationships
Social Commentaries
Browse poems about Social Commentaries