By Elizabeth Moody
Gay Fashion thou Goddess so pleasing,
However imperious thy sway;
Like a mistress capricious and teasing,
Thy slaves tho' they murmur obey.
The simple, the wise, and the witty,
The learned, the dunce, and the fool,
The crooked, straight, ugly, and pretty,
Wear the badge of thy whimsical school.
Tho' thy shape be so fickle and changing,
That a Proteus thou art to the view;
And our taste so for ever deranging,
We know not which form to pursue.
Yet wave but thy frolicksome banners,
And hosts of adherents we see;
Arts, morals, religion, and manners,
Yield implicit obedience to thee.
More despotic than beauty thy power,
More than virtue thy rule o'er the mind:
Tho' transient thy reign as a flower,
That scatters its leaves to the wind.
Ah! while folly thou dealest such measure,
No matter how fleeting thy day!
Be Wisdom, dear goddess, thy pleasure!
Then lasting as time be thy stay.
Poet Bio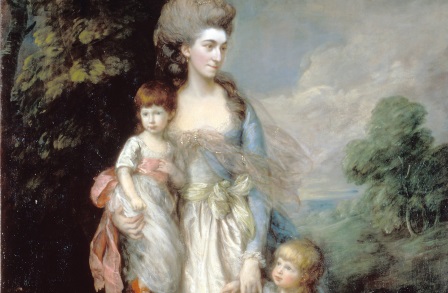 Get a random poem