By Audre Lorde
There are so many roots to the tree of anger
that sometimes the branches shatter
before they bear.
Sitting in Nedicks
the women rally before they march
discussing the problematic girls
they hire to make them free.
An almost white counterman passes
a waiting brother to serve them first
and the ladies neither notice nor reject
the slighter pleasures of their slavery.
But I who am bound by my mirror
as well as my bed
see causes in colour
as well as sex
and sit here wondering
which me will survive
all these liberations.
Audre Lorde, "Who Said It Was Simple" from From a Land Where Other People Live. Copyright © 1973 by Audre Lorde. Reprinted with the permission of the Charlotte Sheedy Literary Agency
Source: The Collected Poems of Audre Lorde (W. W. Norton and Company Inc., 1997)
Poet Bio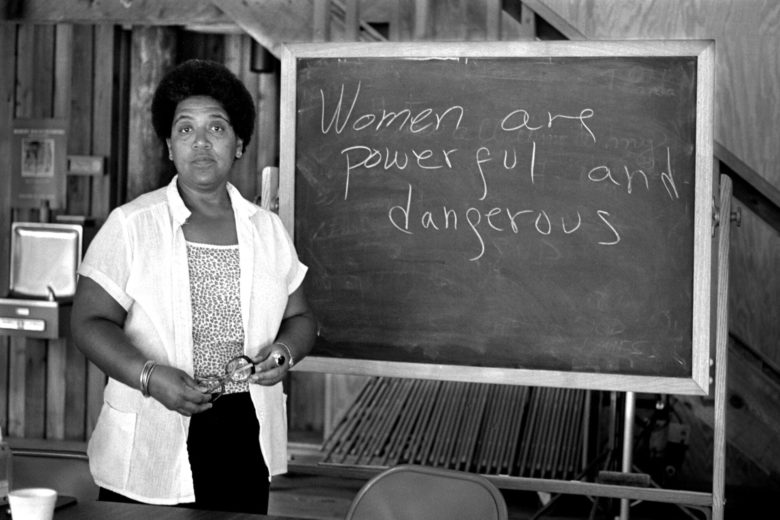 The impassioned poetry of Audre Lorde grew out of her keen sense of injustice—racial as well as gender—and a strong desire to break through silence and politeness to unafraid illumination. Born in New York City to West Indian parents, she turned in her later work to African sources, emphasizing its oral roots and finding a model in the matriarchies of that continent for her emergent lesbian and communal consciousness.
See More By This Poet
More By This Poet
More Poems about Social Commentaries
Browse poems about Social Commentaries
Get a random poem