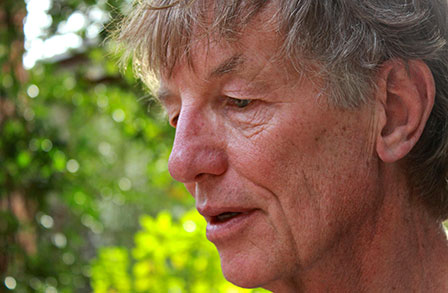 John Shoptaw is the author of a critical study, On the Outside Looking Out: John Ashbery's Poetry (Harvard University Press, 1995), and a book of poems on the Mississippi River watershed, Times Beach (University of Notre Dame Press), which won the 2016 Northern California Book Award in poetry. He teaches in the English Department at the University of California, Berkeley.
More By This Poet
Least Concern
Chimerical, the rhinoceros egret,
its keratin dehorned in South Africa
and container-shipped to Vietnam or China
where it's ground by aphrodisiasts
and snorted by affluent boneheads,

metamorphs into the hippopotamus egret,
the elephant, Cape buffalo, zebra, giraffe,
the ostrich, and the camel egret,
the deep-domed tortoise, and in...
Browse more poets