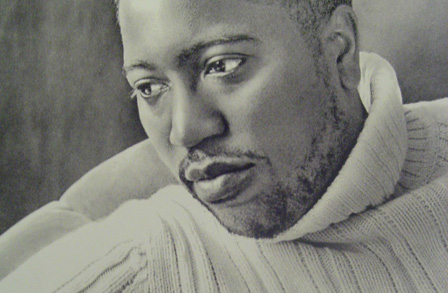 Major Jackson's books of poems are Holding Company and Hoops, both finalists for an NAACP Image Award for Outstanding Literature-Poetry, and Leaving Saturn, which was awarded the Cave Canem Poetry Prize for a first book of poems and was a finalist for the National Book Critics Circle Award in poetry. He is a recipient of a Whiting Writers' Award and has been honored by the Pew Fellowship in the Arts and the Witter Bynner Foundation in conjunction with the Library of Congress. He is a professor of English at the University of Vermont.
More By This Poet
Superfluities
This downpour of bad reasoning, this age-old swarm,
this buzzing about town, this kick and stomp
through gardens, this snag on the way to the mall,
this heap and toss of fabric and strewn shoes, this tangled
beauty, this I came here not knowing,...
Mighty Pawns
If I told you Earl, the toughest kid
on my block in North Philadelphia,
bow-legged and ominous, could beat
any man or woman in ten moves playing white,
or that he traveled to Yugoslavia to frustrate the bearded
masters at the Belgrade Chess Association,
you'd think...
Activities
Arts & Sciences
Living
Browse more poets