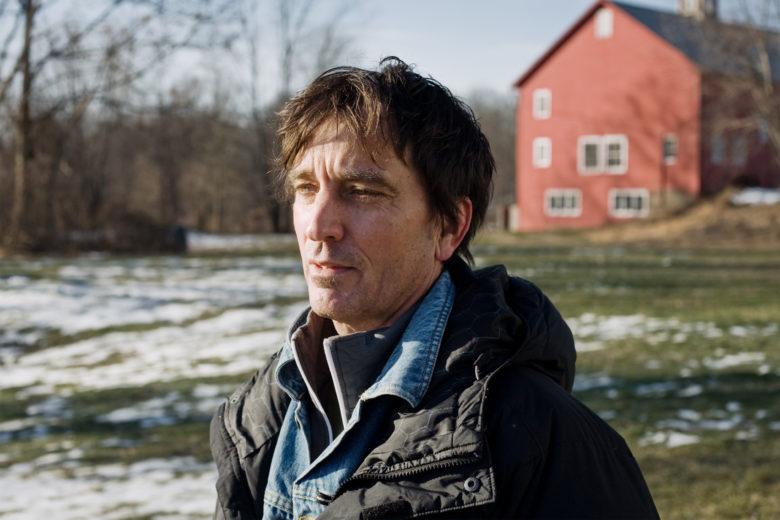 Poet and memoirist Nick Flynn was born in Scituate, Massachusetts, on Boston's South Shore. Most of the poems in his first collection, Some Ether, focus on Flynn's tumultuous family life and include a detached yet affecting look at childhood and trauma. Having written about his family in both poetry and prose, Flynn has said, "The way I write I don't see much distinction between the two, although prose seems more suited to daylight, and poetry to night. I try to cook both down to something essential—by the end hopefully some balance between mystery and clarity remains."
More By This Poet
Cathedral of Salt
Beneath all this I'm carving a cathedral
of salt. I keep

the entrance hidden, no one seems to notice
the hours I'm missing  ...    I'll

bring you one night, it's where
I go when I

hang up the phone  ...    

                                      Neither you
nor your soul is waiting for me at

the...
Cartoon Physics, part 1
Children under, say, ten, shouldn't know
that the universe is ever-expanding,   
inexorably pushing into the vacuum, galaxies

swallowed by galaxies, whole

solar systems collapsing, all of it
acted out in silence. At ten we are still learning

the rules of cartoon animation,

that if a man draws...
Browse more poets