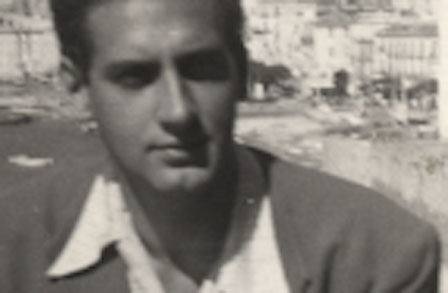 Stanley Moss was educated at Trinity College (Connecticut) and Yale University and makes his living as a private art dealer, specializing in Spanish and Italian Old Masters. As a child he visited Europe with his family, and after serving in World War II he taught English in Barcelona and Rome, where he became familiar with the religious and mythical figures that appear in his work.
More By This Poet
A Blind Fisherman
I teach my friend, a fisherman gone blind, to cast
true left, right or center and how far
between lily pads and the fallen cedar.
Darkness is precious, how long will darkness last?
Our bait, worms, have no professors, they live
in darkness, can be...
Activities
Living
Relationships
War Ballad
The piano has crawled into the quarry. Hauled   
In last night for firewood, sprawled
With frozen barrels, crates and sticks,
The piano is waiting for the axe.

Legless, a black box, still polished;   
It lies on its belly like a lizard,   
Droning, heaving, hardly fashioned   
For the...
Arts & Sciences
Social Commentaries
Browse more poets