By Abigail Deutsch
One night, not long after the disaster,
as our train was passing Astor,
the car door opened with a shudder
and a girl came flying down the aisle,
hair that looked to be all feathers
and a half-moon smile
making open air of our small car.
The crowd ignored her or they muttered
"Hey, excuse me" as they passed her
when the train had paused at Rector.
The specter crowed "Excuse me," swiftly
turned, and ran back up the corridor,
then stopped for me.
We dove under the river.
She took my head between her fingers,
squeezing till the birds began to stir.
And then from out my eyes and ears
a flock came forth — I couldn't think or hear
or breathe or see within that feather-world
so silently I thanked her.
Such things were common after the disaster.
Source: Poetry (March 2015)
Living
Social Commentaries
Poet Bio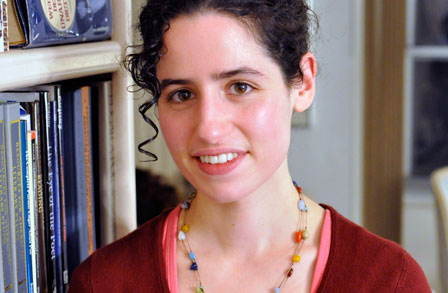 Abigail Deutsch, the winner of Poetry magazine's 2010 Editors Prize for Reviewing, lives in New York. Her criticism appears in the Los Angeles Times, the San Francisco Chronicle, the Village Voice, n+1, Bookforum, and other publications.
More Poems about Living
Browse poems about Living
More Poems about Social Commentaries
Vagrants and Loiterers
You got that clean waistcoat,
the bright white of a well-tailored
shirt, you got those loose-as-sacks
slacks and some spit-polished shoes,
and you know, whether you are looking
like money, or about to take a stroll,
to tilt that hat like you own
the world; yeah, smoke...
Activities
Living
Social Commentaries
Back Up Quick They're Hippies
That was the year we drove
into the commune in Cornwall.
"Jesus Jim," mam said,
"back up quick they're hippies."

Through the car window,
tents, row after row, flaps open,
long-haired men and women
curled around each other like babies

and the babies themselves
wandered naked across the grass.

I...
Living
Relationships
Social Commentaries
Browse poems about Social Commentaries