By Sara Teasdale
Life has loveliness to sell,
     All beautiful and splendid things,
Blue waves whitened on a cliff,
     Soaring fire that sways and sings,
And children's faces looking up
Holding wonder like a cup.
Life has loveliness to sell,
     Music like a curve of gold,
Scent of pine trees in the rain,
     Eyes that love you, arms that hold,
And for your spirit's still delight,
Holy thoughts that star the night.
Spend all you have for loveliness,
     Buy it and never count the cost;
For one white singing hour of peace
     Count many a year of strife well lost,
And for a breath of ecstasy
Give all you have been, or could be.
Poet Bio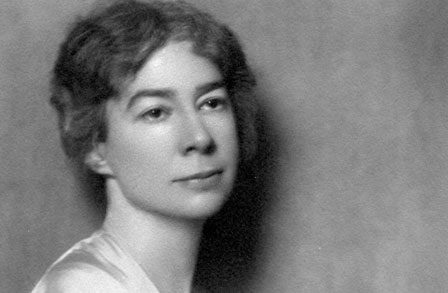 Sara Teasdale was born in St. Louis, Missouri. She won fame in her day as a sensitive soul whose simple, poignant poems addressed beauty and loss. Teasdale's Love Songs received the first Pulitzer Prize for poetry in 1918.
More By This Poet
More Poems about Social Commentaries
Vagrants and Loiterers
You got that clean waistcoat,
the bright white of a well-tailored
shirt, you got those loose-as-sacks
slacks and some spit-polished shoes,
and you know, whether you are looking
like money, or about to take a stroll,
to tilt that hat like you own
the world; yeah, smoke...
Activities
Living
Social Commentaries
Back Up Quick They're Hippies
That was the year we drove
into the commune in Cornwall.
"Jesus Jim," mam said,
"back up quick they're hippies."

Through the car window,
tents, row after row, flaps open,
long-haired men and women
curled around each other like babies

and the babies themselves
wandered naked across the grass.

I...
Living
Relationships
Social Commentaries
Browse poems about Social Commentaries