By Georgia Douglas Johnson
And who shall separate the dust
What later we shall be:
Whose keen discerning eye will scan
And solve the mystery?
The high, the low, the rich, the poor,
The black, the white, the red,
And all the chromatique between,
Of whom shall it be said:
Here lies the dust of Africa;
Here are the sons of Rome;
Here lies the one unlabelled,
The world at large his home!
Can one then separate the dust?
Will mankind lie apart,
When life has settled back again
The same as from the start?
Poet Bio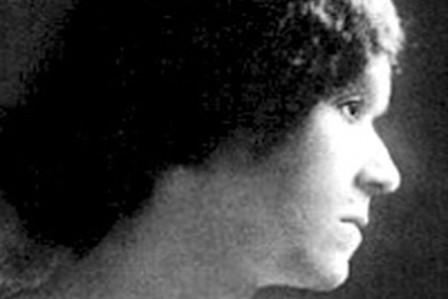 Johnson was born in Atlanta, Georgia, to parents of African American, Native American, and English descent. She graduated from Atlanta University Normal College and studied music at the Oberlin Conservatory and the Cleveland College of Music. After graduation, she taught and worked as an assistant principal. In 1910 she moved with her husband to Washington, D.C. When her husband died in 1925, Johnson supported her two sons by working temporary jobs until she was hired by the Department of Labor. Johnson's house came to be known as site of the S Street Salon, was an important meeting place for writers of the Harlem Renaissance in Washington, D.C.
See More By This Poet
More Poems about Living
Browse poems about Living
Get a random poem