By Joy Harjo
Don't bother the earth spirit who lives here. She is working on a story. It is the oldest story in the world and it is delicate, changing. If she sees you watching she will invite you in for coffee, give you warm bread, and you will be obligated to stay and listen. But this is no ordinary story. You will have to endure earthquakes, lightning, the deaths of all those you love, the most blinding beauty. It's a story so compelling you may never want to leave; this is how she traps you. See that stone finger over there? That is the only one who ever escaped.
"Don't Bother the Earth Spirit" from Secrets from the Center of the World by Joy Harjo, with photographs by Stephen Strom. © 1989 The Arizona Board of Regents. Reprinted by permission of the University of Arizona Press.
Source: Secrets from the Center of the World (University of Arizona Press, 1989)
Mythology & Folklore
Religion
Poet Bio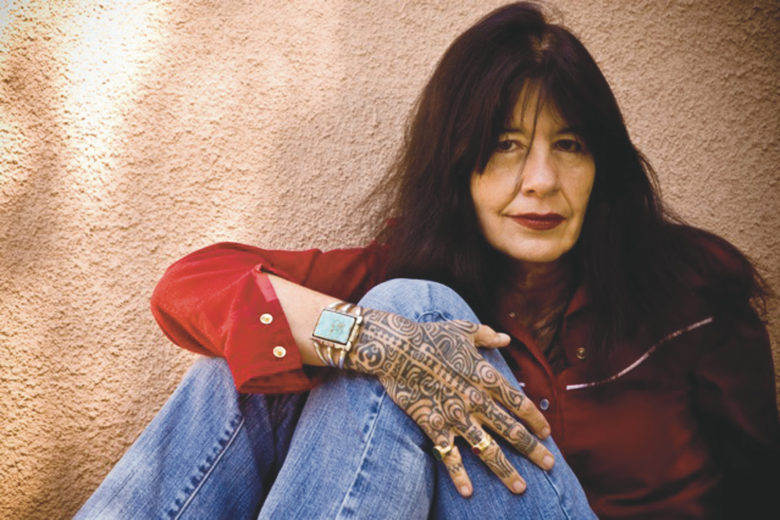 Joy Harjo was born in Tulsa, Oklahoma, and is a member of the Muscogee (Creek) Nation. Like a few other contemporary Native American poets such as N. Scott Momaday, Simon Ortiz, and Leslie Marmon Silko, Harjo writes in an effort to re-establish lost connections: with the sacred land, with powerful ancestors, and with fellow searchers along the margins of contemporary life. She is a noted teacher, saxophonist, and vocalist. She performed for many years with her band, Poetic Justice, and currently tours with Arrow Dynamics. She was named U.S. poet laureate in June 2019.
See More By This Poet
More By This Poet
More Poems about Mythology & Folklore
Browse poems about Mythology & Folklore
More Poems about Religion
Browse poems about Religion
Get a random poem