By Dionisio D. Martínez
To the one who sets a second place at the table anyway.   
To the one at the back of the empty bus.
To the ones who name each piece of stained glass projected on a white wall.
To anyone convinced that a monologue is a conversation with the past.
To the one who loses with the deck he marked.   
To those who are destined to inherit the meek.   
To us.
"Flood: Years of Solitude" from Bad Alchemy. Copyright © 1995 by Dionisio D. Martínez. Used by permission of W. W. Norton & Company, Inc.
Source: Bad Alchemy (W. W. Norton and Company Inc., 1995)
Living
Social Commentaries
Poet Bio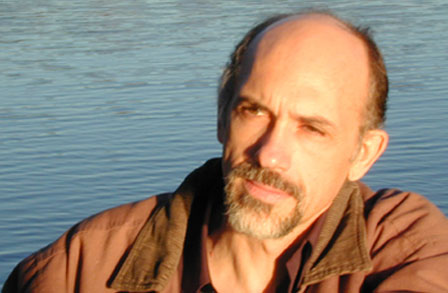 Dionisio D. Martínez was born in Havana, Cuba and now makes his home in Tampa, Florida. Although Martinez never received a formal college education, his poetry has been hailed as original and contemporary, and he has been called a "formidable talent." He has been awarded fellowships by the National Endowment for the Arts, the Guggenheim Foundation, and the Whiting Foundation.
More By This Poet
More Poems about Living
Browse poems about Living
More Poems about Social Commentaries
Vagrants and Loiterers
You got that clean waistcoat,
the bright white of a well-tailored
shirt, you got those loose-as-sacks
slacks and some spit-polished shoes,
and you know, whether you are looking
like money, or about to take a stroll,
to tilt that hat like you own
the world; yeah, smoke...
Activities
Living
Social Commentaries
Back Up Quick They're Hippies
That was the year we drove
into the commune in Cornwall.
"Jesus Jim," mam said,
"back up quick they're hippies."

Through the car window,
tents, row after row, flaps open,
long-haired men and women
curled around each other like babies

and the babies themselves
wandered naked across the grass.

I...
Living
Relationships
Social Commentaries
Browse poems about Social Commentaries