By Stephen Sandy
Tell me the way to the wedding
Tell me the way to the war,
Tell me the needle you're threading
I won't raise my voice anymore.

And tell me what axe you are grinding
Where the boy on the bivouac believes,
What reel you are unwinding
For the girl in her bed who grieves.

While behind a derrick's girder
He watches the sinking sun,
He asks what he'll do for murder
And what he will do for fun.

Will you read him the ways of war
His Miranda rights in sin,
Will you tell him what to ignore
When he studies your discipline?

He dozes off—but he shakes
In a dream that he is the one
Death finds abed and wakes
Just as the night is done.

Tell me what boats go ashore
Riding the oil-dimmed tide,
Red streamers and black in store
For the boy with a pain in his side.

And tell me where they are heading
Tonight; now tell me the score.
Tell me the way to their wedding
I won't raise my own voice anymore.
Stephen Sandy, "Gulf Memo" from The Thread. Copyright © 1998 by Stephen Sandy. Reprinted by permission of Louisiana State University Press.
Source: The Thread (Louisiana State University Press, 1998)
Living
Social Commentaries
Poet Bio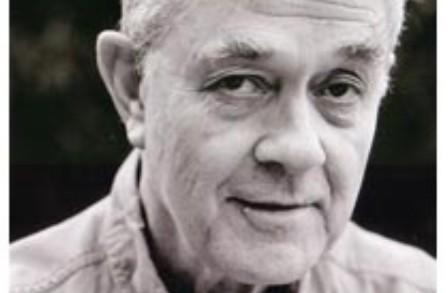 Stephen Sandy studied poetry with Robert Lowell and Archibald MacLeish, earned a PhD from Harvard University, and traveled to Japan on a Fulbright Visiting Lectureship. He was the author of 11 collections of poetry and was honored with fellowships from the National Endowment for the Arts, the Vermont Council on the Arts, and the Ingram Merrill Foundation. Sandy taught for many years at Bennington College. He is the poet featured in the documentary The Biologist, the Poet and the Funeral Director (2007).
See More By This Poet
More Poems about Living
Browse poems about Living
More Poems about Social Commentaries
Browse poems about Social Commentaries
Get a random poem