By Paul Muldoon
The snail moves like a
Hovercraft, held up by a
Rubber cushion of itself,
Sharing its secret
With the hedgehog. The hedgehog
Shares its secret with no one.
We say, Hedgehog, come out
Of yourself and we will love you.
We mean no harm. We want
Only to listen to what
You have to say. We want
Your answers to our questions.
The hedgehog gives nothing
Away, keeping itself to itself.
We wonder what a hedgehog
Has to hide, why it so distrusts.
We forget the god
Under this crown of thorns.
We forget that never again
Will a god trust in the world.
Paul Muldoon, "Hedgehog" from Poems 1969-1998. Copyright © 2001 by Paul Muldoon. Used by permission of Farrar, Straus & Giroux, LLC, http://us.macmillan.com/fsg. All rights reserved.

Caution: Users are warned that this work is protected under copyright laws and downloading is strictly prohibited. The right to reproduce or transfer the work via any medium must be secured with Farrar, Straus and Giroux, LLC.
Source: Poems 1968-1998 (Farrar Straus and Giroux, 2001)
Poet Bio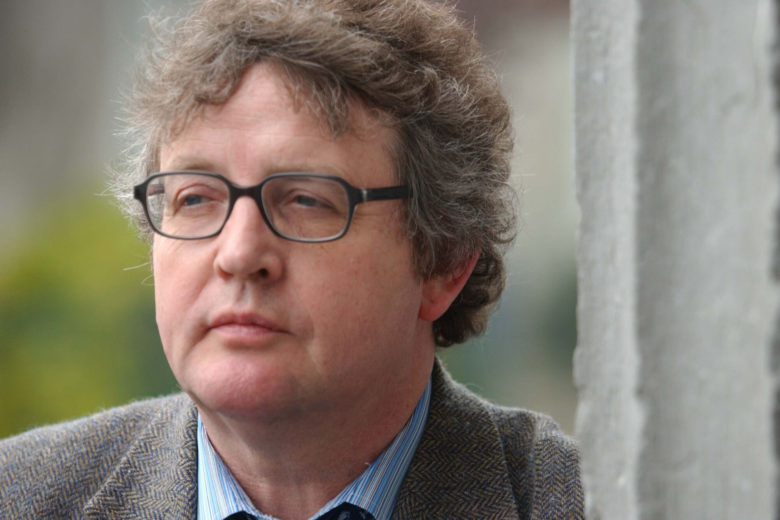 Considered by some the most important English-language poet born since WWII, Paul Muldoon writes an ingenious, allusive and musical verse that is extremely playful yet also capable of high seriousness. Born in Northern Ireland, he worked in Belfast as a radio and television producer for the BBC from 1973 until 1986; since then he has lived in the United States, where he teaches at Princeton University. In 2003 he won the Pulitzer Prize for his ninth collection, Moy Sand and Gravel.
See More By This Poet
More By This Poet
More Poems about Relationships
Browse poems about Relationships
More Poems about Religion
Browse poems about Religion
Get a random poem