By JoAnn Balingit
I'd search for Philippines in History class.
The index named one page, moved on to Pierce.
The Making of America marched past
my enigmatic father's place of birth.
The week he died some man we didn't know
called up. This is his brother, one more shock,
phoning for him. "He died three days ago."
The leaden black receiver did not talk.
My uncle never gave his name or town,
we never heard from him. Was it a dream?
The earpiece roar dissolved to crackling sounds,
a dial tone erased the Philippines.
And yet my world grows huge with maps, crisscrossed,
my History alive with all I've lost.
JoAnn Balingit, "History Textbook, America" from Words for House Story. Copyright © 2013 by JoAnn Balingit. Reprinted by permission of WordTech Communications LLC.
Source: Words for House Story (WordTech Communications, 2013)
Relationships
Social Commentaries
Poet Bio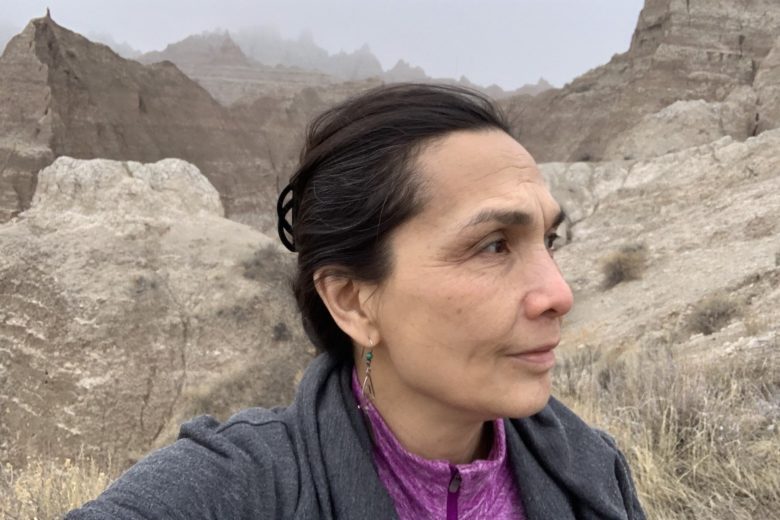 JoAnn Balingit studied at Florida State, University of California, Irvine, and Indiana University, and she earned a PhD in Education from the University of Delaware. She is an assistant editor with YesYes Books, an independent publisher of poetry and fiction. Balingit has lived in northern Delaware for over 25 years, and served as Delaware's poet laureate from 2008 to 2015.
See More By This Poet
More Poems about Relationships
Browse poems about Relationships
More Poems about Social Commentaries
Browse poems about Social Commentaries
Get a random poem