By Stephen Crane
XVIII
In Heaven,
Some little blades of grass
Stood before God.
"What did you do?"
Then all save one of the little blades
Began eagerly to relate
The merits of their lives.
This one stayed a small way behind
Ashamed.
Presently God said:
"And what did you do?"
The little blade answered: "Oh, my lord,
"Memory is bitter to me
"For if I did good deeds
"I know not of them."
Then God in all His splendor
Arose from His throne.
"Oh, best little blade of grass," He said.
Poet Bio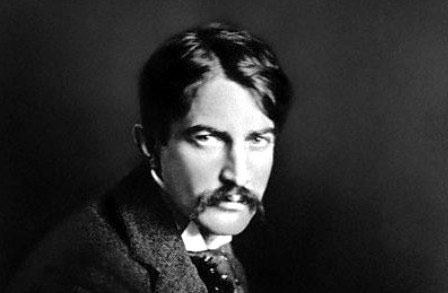 Although Stephen Crane is best known for his classic Civil War novel, The Red Badge of Courage (1895), and a handful of extraordinary short stories, he also found time in a life cut short by tuberculosis and overwork to write poetry of striking originality. Collected in The Black Riders and Other Lines (1895) and War is Kind (1899), his spare, chiseled, free-verse treats the same theme and expresses the same sensibility his fiction does: the absurd fate of men floundering in an indifferent universe and a sardonic relish for the grim comedy of the spectacle.
See More By This Poet
More By This Poet
More Poems about Religion
Browse poems about Religion
Get a random poem