By William Ernest Henley
Out of the night that covers me,
      Black as the pit from pole to pole,
I thank whatever gods may be
      For my unconquerable soul.
In the fell clutch of circumstance
      I have not winced nor cried aloud.
Under the bludgeonings of chance
      My head is bloody, but unbowed.
Beyond this place of wrath and tears
      Looms but the Horror of the shade,
And yet the menace of the years
      Finds and shall find me unafraid.
It matters not how strait the gate,
      How charged with punishments the scroll,
I am the master of my fate,
      I am the captain of my soul.
Living
Social Commentaries
Poet Bio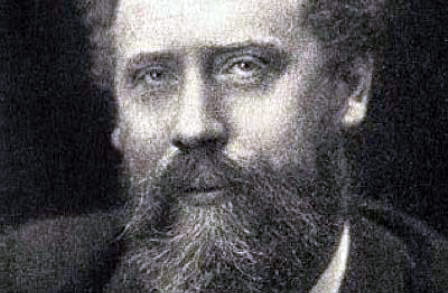 Born in Gloucester, England, poet, editor, and critic William Ernest Henley was educated at Crypt Grammar School, where he studied with the poet T.E. Brown, and the University of St. Andrews. At age 12 Henley was diagnosed with tubercular arthritis that necessitated the amputation of one of his legs just below the knee; the other foot was saved only through a radical surgery performed by Joseph Lister. As he healed in the infirmary, Henley began to write poems, including "Invictus." Henley was a close friend of Robert Louis Stevenson, who reportedly based his Long John Silver character in Treasure Island in part on Henley.
More Poems about Living
Browse poems about Living
More Poems about Social Commentaries
Vagrants and Loiterers
You got that clean waistcoat,
the bright white of a well-tailored
shirt, you got those loose-as-sacks
slacks and some spit-polished shoes,
and you know, whether you are looking
like money, or about to take a stroll,
to tilt that hat like you own
the world; yeah, smoke...
Activities
Living
Social Commentaries
Back Up Quick They're Hippies
That was the year we drove
into the commune in Cornwall.
"Jesus Jim," mam said,
"back up quick they're hippies."

Through the car window,
tents, row after row, flaps open,
long-haired men and women
curled around each other like babies

and the babies themselves
wandered naked across the grass.

I...
Living
Relationships
Social Commentaries
Browse poems about Social Commentaries