By Emily Dickinson
It was not Death, for I stood up,
And all the Dead, lie down –
It was not Night, for all the Bells
Put out their TonguesTongues The clappers inside of the bells, for Noon.
It was not Frost, for on my Flesh
I felt SiroccosSiroccos Hot winds. The Emily Dickinson Lexicon includes definitions from the American Dictionary of the English Language (1844): "A pernicious wind that blows from the south-east in Italy, called the Syrian wind. It is said to resemble the steam from the mouth of an oven." – crawl –
Nor Fire – for just my marble feet
Could keep a Chancel,Chancel The section near the altar of a church cool –
And yet, it tasted, like them all,
The Figures I have seen
Set orderly, for Burial
Reminded me, of mine –
As if my life were shaven,
And fitted to a frame,
And could not breathe without a key,
And 'twas like Midnight, some –
When everything that ticked – has stopped –
And space stares – all around –
Or Grisly frosts – first Autumn morns,
Repeal the Beating Ground –
But most, like Chaos – Stopless – cool –
Without a Chance, or sparspar The top mast of a ship –
Or even a Report of Land –
To justify – Despair.
Notes:
Note to POL students: The inclusion or omission of the numeral in the title of the poem should not affect the accuracy score. It is optional during recitation.
Dickinson poems are electronically reproduced courtesy of the publishers and the Trustees of Amherst College from THE POEMS OF EMILY DICKINSON: VARIORUM EDITION, Ralph W. Franklin, ed., Cambridge, Mass: The Belknap Press of Harvard University of Press, Copyright © 1988 by the President and Fellows of Harvard College. Copyright © 1951, 1955, 1979, 1983 by the President and Fellows of Harvard College.
Source: The Poems of Emily Dickinson: Variorum Edition (Harvard University Press, 1998)
Poet Bio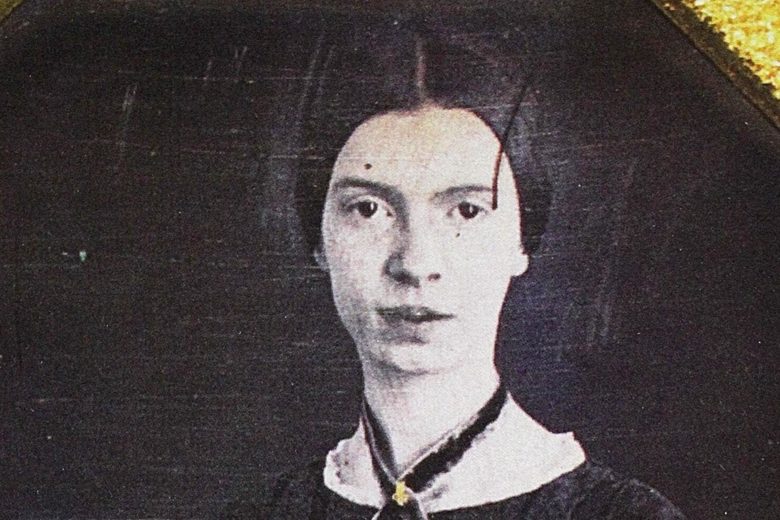 The famous hermit from Amherst, Massachusetts, Emily Dickinson published only eight poems during her lifetime. Today her nearly 2,000 succinct, profound meditations on life and death, nature, love, and art make her one of the most original and important poets in English.
See More By This Poet
More By This Poet
More Poems about Living
Browse poems about Living
Get a random poem