By Al Young
Just tell me who the hell am I?
What powers did I, do I hold?
What right have I to say "my"
or "mine" or "me" — all honey-
glazed, all bullet-proofed and
worshipful of any gangster "I"?
The key to the Dollar Store
hangs on my belt. Yes, "my"
again. And what of roof, of bread,
of loving laughter? What's in?
My vinyl favorite Booker Little,
vintage, soothes me. He jars
our ears with trumpet joy and
stuff freed folks stash in cabinets.
Never one to make too much of
why we love and what, I love my
powers. I might put you in my will.
Arts & Sciences
Social Commentaries
Poet Bio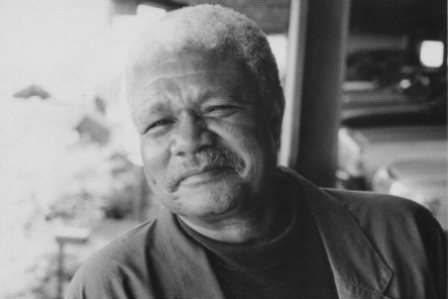 The writer Al Young shares a birthday with Walt Whitman, and like his great predecessor in the American grain is a poet of celebratory exuberance. Born on the Mississippi Gulf Coast and raised in both the South and North, Young studied at the University of Michigan before settling in California; he has also traveled extensively. His work, which shows the deep influence of blues and jazz music, is written in an engaging, freewheeling idiom and conveys the humor and beauty to be found in even the most dire of situations.
See More By This Poet
More Poems about Arts & Sciences
Browse poems about Arts & Sciences
More Poems about Social Commentaries
Browse poems about Social Commentaries
Get a random poem