By Diane Thiel
We've always been out looking for answers,
telling stories about ourselves,
searching for connection, choosing
to send out Stravinsky and whale song,
which, in translation, might very well be
our undoing instead of a welcome.
We launch satellites, probes, telescopes
unfolding like origami, navigating
geomagnetic storms, major disruptions.
Rovers with spirit and perseverance
mapping the unknown. We listen
through large arrays adjusted eagerly
to hear the news that we are not alone.
Considering the history at home,
in houses, across continents, oceans,
even in quests armed with good intentions,
what one seeker has done to another—
what will we do when we find each other?
Diane Thiel, "Listening in Deep Space " from Questions from Outer Space. Copyright © 2022 by Diane Thiel. Reprinted by permission of Red Hen Press.
Source: Questions from Outer Space. (Red Hen Press, 2022)
Poet Bio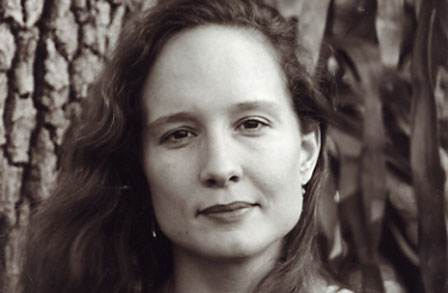 Diane Thiel has lived in Europe and South America and is fluent in several languages. A 2001 Fulbright Scholar and recipient of the Robert Frost and Robinson Jeffers awards, Thiel holds BA and MFA degrees from Brown University. She has taught creative writing, literature and other subjects at the University of Miami, Florida International University, University of New Mexico, and elsewhere. Many of the poems in Echolocations, Thiel's first collection, speak frankly about her German heritage and the lineage of trauma brought on by war and violence. Several relate to her parents' experience of mingling cultures and languages, or to their early lives.
See More By This Poet
More Poems about Arts & Sciences
Browse poems about Arts & Sciences
More Poems about Nature
Browse poems about Nature
Get a random poem