By Larry Levis
So that the truant boy may go steady with the State,
So that in his spine a memory of wings
Will make his shoulders tense & bend
Like a thing already flown
When the bracelets of another school of love
Are fastened to his wrists,
Make a law that doesn't have to wait
Long until someone comes along to break it.
So that in jail he will have the time to read
How the king was beheaded & the hawk that rode
The king's wrist died of a common cold,
And learn that chivalry persists,
And what first felt like an insult to the flesh
Was the blank 'o' of love.
Put the fun back into punishment.
Make a law that loves the one who breaks it.
So that no empty court will make a  judge recall
Ice fishing on some overcast bay,
Shivering in the cold beside his father, it ought
To be an interesting law,
The kind of thing that no one can obey,
A law that whispers "Break me."
Let the crows roost & caw.
A good judge is an example to us all.
So that the patrolman can still whistle
"The Yellow Rose of Texas" through his teeth
And even show some faint gesture of respect
While he cuffs the suspect,
Not ungently, & says things like ok,
That's it, relax,
It'll go better for you if you don't resist,
Lean back just a little, against me.
Source: Poetry (February 2014)
Living
Social Commentaries
Poet Bio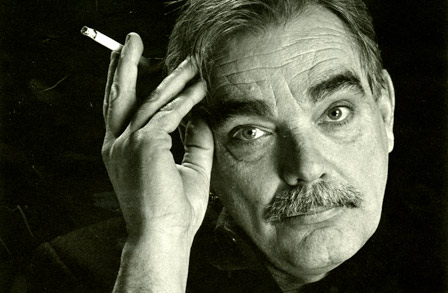 The son of a grape grower, Larry Levis was born in Fresno, California, where he spent his early years doing farm work, an experience he writes about in "The Poet at Seventeen." He attended Syracuse University and the University of Iowa, where he received his Ph.D. After school, Levis began to teach English and creative writing, in addition to writing poetry. He is noted for using strong, concrete images to explore various ideas in a fresh, original way.
See More By This Poet
More By This Poet
More Poems about Living
Browse poems about Living
More Poems about Social Commentaries
Browse poems about Social Commentaries
Get a random poem