By John Brehm
So sexy to slide under-
neath a river,
to sit inside this
snakelike sub-
marine-like
subway car and
freely imagine
the world above—
the Brooklyn
Bridge invisibly
trembling with the
weight of its
own beauty,
the East River
still guided by
the grooves
Walt Whitman's
eyes wore in it,
the bulldog tug-
boats pushing the
passively impressive
broad-bottomed
barges around,
and the double-
decker orange
and black Staten
Island ferries,
with their aura
of overworked
pack-mule
mournfulness,
and beyond them
the Atlantic Ocean
which I lately learned
was brought here
by ice comets three
billion years ago,
which explains
a few things, like
why everybody
feels so alienated,
and of course
the thoughts being
thought by every
person in New
York City at
this moment—
vast schools of
undulating fish
curving and rising
in the cloud-swirling
wind-waved sky,
surrounded by
the vaster emptiness
of non-thought
which holds them
and which they try
not to think
about and you
lying in bed in
your sixth-floor
walk-up sublet
on St. Mark's Place—
such a breath-
taking ascension!
imagining me
rising now to meet you.
Source: Poetry (Poetry Foundation, 2007)
Love
Relationships
Social Commentaries
Poet Bio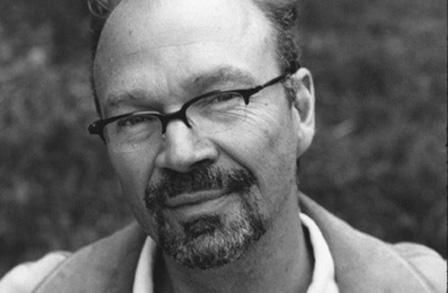 John Brehm was born in Lincoln, Nebraska, and educated at the University of Nebraska and Cornell University. He lives in Portland, Oregon, and teaches at Oregon Literary Arts and Mountain Writers Series in Portland, and at Lighthouse Writers Workshop in Denver, Colorado.
 
More By This Poet
More Poems about Love
Browse poems about Love
More Poems about Relationships
Browse poems about Relationships
More Poems about Social Commentaries
Vagrants and Loiterers
You got that clean waistcoat,
the bright white of a well-tailored
shirt, you got those loose-as-sacks
slacks and some spit-polished shoes,
and you know, whether you are looking
like money, or about to take a stroll,
to tilt that hat like you own
the world; yeah, smoke...
Activities
Living
Social Commentaries
Back Up Quick They're Hippies
That was the year we drove
into the commune in Cornwall.
"Jesus Jim," mam said,
"back up quick they're hippies."

Through the car window,
tents, row after row, flaps open,
long-haired men and women
curled around each other like babies

and the babies themselves
wandered naked across the grass.

I...
Living
Relationships
Social Commentaries
Browse poems about Social Commentaries