By Laura Da'
I use a trick to teach students
how to avoid passive voice.

Circle the verbs.
Imagine inserting "by zombies"
after each one.

Have the words been claimed
by the flesh-hungry undead?
If so, passive voice.

I wonder if these
sixth graders will recollect,
on summer vacation,
as they stretch their legs
on the way home
from Yellowstone or Yosemite
and the byway's historical marker
beckons them to the
site of an Indian village—

Where trouble was brewing.
Where, after further hostilities, the army was directed to enter.
Where the village was razed after the skirmish occurred.
Where most were women and children.

Riveted bramble of passive verbs
etched in wood—
stripped hands
breaking up from the dry ground
to pinch the meat
of their young red tongues.
"Passive Voice" from Tributaries by Laura Da'. Copyright © 2015 by Laura Da'. Reprinted by permission of the University of Arizona Press.
Activities
Arts & Sciences
Social Commentaries
Poet Bio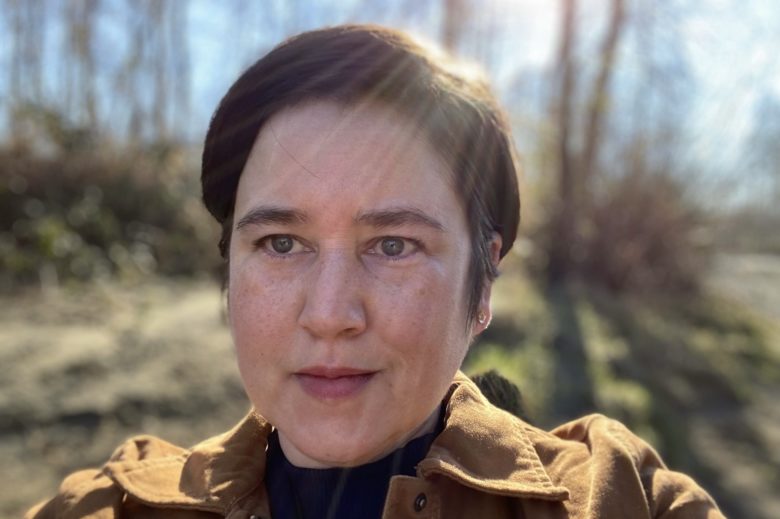 A poet and a public-school teacher, Laura Da' studied creative writing at the University of Washington and the Institute of American Indian Arts. A member of the Eastern Shawnee Tribe, she received a Native American Arts and Cultures Fellowship. Da' has also been a Made at Hugo House fellow and a Jack Straw fellow. She lives in Newcastle, Washington, with her husband and son.
See More By This Poet
More Poems about Activities
Browse poems about Activities
More Poems about Arts & Sciences
Browse poems about Arts & Sciences
More Poems about Social Commentaries
Browse poems about Social Commentaries
Get a random poem