By Elizabeth Spires
From flowering gnarled trees
they come, weighing down
the branches, dropping
with a soft sound onto
the loamy ground. Falling
and fallen. That's a pome.
Common as an apple. Or
more rare. A quince or pear.
A knife paring away soft skin
exposes tart sweet flesh.
And deeper in, five seeds in a core
are there to make more pomes.
Look how it fits in my hand.
What to do? What to do?
I could give it to you.
Or leave it on the table
with a note both true and untrue:
Ceci n'est pas un poème.
I could paint it as a still life,
a small window of light
in the top right corner
(only a dab of the whitest white),
a place to peer in and watch it
change and darken as pomes will do.
O I remember days….
Climbing the branches of a tree
ripe and heavy with pomes.
Taking whatever I wanted.
There were always enough then.
Always enough.
Source: Poetry (November 2012)
Poet Bio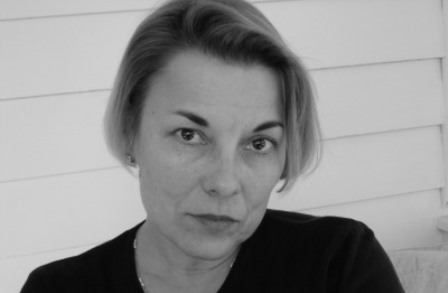 Elizabeth Spires was born in Lancaster, Ohio, and was educated at Vassar College and Johns Hopkins University. Spires is the author of several volumes of poetry, including Now the Green Blade Rises and The Wave-Maker. She lives with her husband and daughter in Baltimore, Maryland, where she teaches at Goucher College.
See More By This Poet
More Poems about Arts & Sciences
Listening in Deep Space
We've always been out looking for answers,
telling stories about ourselves,
searching for connection, choosing
to send out Stravinsky and whale song,
which, in translation, might very well be
our undoing instead of a welcome.

We launch satellites, probes, telescopes
unfolding like origami, navigating
geomagnetic storms, major disruptions.
Rovers...
Browse poems about Arts & Sciences
More Poems about Living
Browse poems about Living
Get a random poem