By Helen Mort
My weight is
four whippets,
two Chinese gymnasts,
half a shot-putter.
It can be measured
in bags of sugar, jam jars,
enough feathers for sixty pillows,
or a flock of dead birds
but some days it's more
than the house, the span
of Blair Athol Road.
I'm the Crooked Spire
warping itself,
doubled up over town.
I measure myself against
the sky in its winter coat,
peat traces in water, air
locked in the radiators at night,
against my own held breath,
or your unfinished sentences,
your hand on my back
like a passenger
touching the dashboard
when a driver brakes,
as if they could slow things down.
I measure myself against
love — heavier, lighter
than both of us.
Source: Poetry (December 2015)
Poet Bio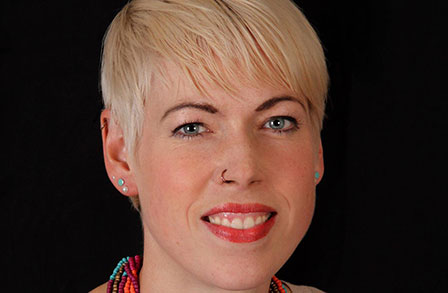 Helen Mort's first collection, Division Street (Chatto & Windus, 2013), was shortlisted for the T.S. Eliot Prize and the Costa Prize. Her second, No Map Could Show Them, is forthcoming.
See More By This Poet
More Poems about Activities
Browse poems about Activities
More Poems about Living
Browse poems about Living
More Poems about Love
Browse poems about Love
Get a random poem