By Rosebud Ben-Oni
We enrolled at barbizon
Knowing full well
We'd never look like
What was promised
Cue carol of the bells
Cue a demo on the casio
And the security of two-way
Escalators setting the speed
Those early mornings
In our mall school
The store's silver grills
Some mannequins left
Half-clothed
We'd taunt them
With our imagined summers
In london paris rome
We weren't please and thank you
Walking with books on our heads
No we were going to devastate
Greek shipping heirs
At every port of call
Yet when our bus broke down
And we trudged the shoulder
Of highways
Single file
Dodging cigarette butt and horn
We shook off those mornings
Studied
Their defenseless
Indifference
The blinding surface
The quality of electric
Without being alive
We knew that there
In only hot pants
The ideal form
Plastic
Most would take a bullet for
                                                   While at 16
We were already trash-talking
Our prayers never went beyond
The second floor
Light-years away
From the last word
That distant somewhere
Where a boat loses course
The north star forsaking
Its name to another
Notes:
The epigraph of this poem was originally omitted in the changeover to the new website. Because of this, reciting the epigraph is optional for the 2019-2020 Poetry Out Loud season.
Source: Poetry (March 2015)
Poet Bio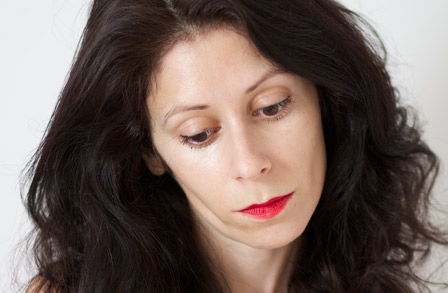 The daughter of a Mexican mother and Jewish father, fiction writer, playwright and poet Rosebud Ben-Oni earned a BA at New York University and a MFA at the University of Michigan. Ben-Oni's poems examine the layers and gaps of multicultural identity. Recently, her poem "Poet Wrestling with Angels in the Dark" was commissioned by the National September 11 Memorial & Museum in New York City. She writes weekly for The Kenyon Review blog, and teaches creative writing at UCLA Extension's Writers' Program..
See More By This Poet
More Poems about Activities
Browse poems about Activities
More Poems about Living
Browse poems about Living
More Poems about Love
Browse poems about Love