By Rebecca Hazelton
Before the war leaned in and blew out
the candles, there were many long days
where lovers called themselves lovers
and a house was a dream but also
four walls, a roof. A father called
to his daughter to see the monarch butterflies,
pausing in their migration to fan the goldenrod,
a tiger in each coy disclosure.
A young man reached for a blackberry
and found draped on a branch a green snake
the color of matcha. A snake the color of matcha
sighed in the sun. People drove in cars.
There were jobs and someone had to work
every morning. A man quit his job
but it was no tragedy. He didn't like the work.
Another man slid in and found it comfortable
enough, and just as easily slid in beside
the man's wife and into the everyday rhythms
of his life and that was no tragedy either.
After rains, a ring of mushrooms would delicately
crack the earth. Spanish moss harbored red mites.
The sky wasn't interesting. No one looked up.
Source: Poetry (February 2016)
Poet Bio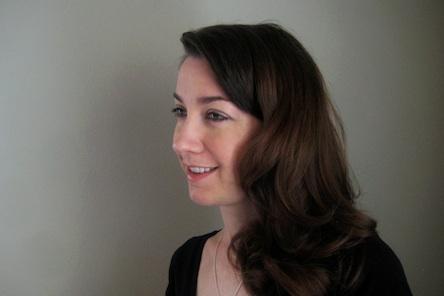 Rebecca Hazelton is the author of Fair Copy (2012), winner of the Ohio State University Press/The Journal Award in Poetry, and Vow (2013), from Cleveland State University Poetry Center. She was the 2010-11 Jay C. and Ruth Halls Poetry Fellow at the University of Wisconsin, Madison's Creative Writing Institute; and winner of the "Discovery"/Boston Review 2012 poetry contest. Hazelton's poems have appeared in AGNI, the Southern Review, Boston Review, Best New Poets 2011, and Best American Poetry 2013.
More Poems about Activities
Browse poems about Activities
More Poems about Living
What Women Are Made Of
We are all ventricle, spine, lung, larynx, and gut.
Clavicle and nape, what lies forked in an open palm;

we are follicle and temple. We are ankle, arch,
sole. Pore and rib, pelvis and root

and tongue. We are wishbone and gland and molar
and...
Vagrants and Loiterers
You got that clean waistcoat,
the bright white of a well-tailored
shirt, you got those loose-as-sacks
slacks and some spit-polished shoes,
and you know, whether you are looking
like money, or about to take a stroll,
to tilt that hat like you own
the world; yeah, smoke...
Activities
Living
Social Commentaries
Browse poems about Living
More Poems about Love
Browse poems about Love