By William Meredith
Touching your goodness, I am like a man
Who turns a letter over in his hand
And you might think this was because the hand
Was unfamiliar but, truth is, the man
Has never had a letter from anyone;
And now he is both afraid of what it means
And ashamed because he has no other means
To find out what it says than to ask someone.
His uncle could have left the farm to him,
Or his parents died before he sent them word,
Or the dark girl changed and want him for beloved.
Afraid and letter-proud, he keeps it with him.
What would you call his feeling for the words
That keep him rich and orphaned and beloved?
William Meredith, "The Illiterate" from Effort at Speech: New and Selected Poems. Copyright © 1997 by William Meredith. Reprinted with the permission of the author and TriQuarterly Books/Northwestern University Press, http://nupress.northwestern.edu.
Source: Effort at Speech: New and Selected Poems (TriQuarterly Books, 1997)
Arts & Sciences
Living
Love
Poet Bio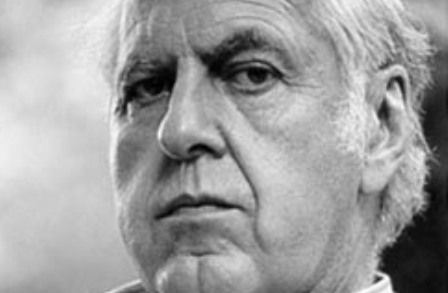 The art of William Meredith conceals its artistry; though seemingly casual and conversational, his verse is painstakingly crafted. Born in New York City and educated at Princeton, he served in both World II and the Korean War. A professor for many years at Connecticut College, he has also won praise for his translations, and was made an honorary Bulgarian citizen for his work with that land's literature.
See More By This Poet
More Poems about Arts & Sciences
Browse poems about Arts & Sciences
More Poems about Living
Browse poems about Living
More Poems about Love
Browse poems about Love
Get a random poem