By Mary Lamb
I saw a boy with eager eye
Open a book upon a stall,
And read as he'd devour it all;
Which when the stall-man did espy,
Soon to the boy I heard him call,
'You, Sir, you never buy a book,
Therefore in one you shall not look.'
The boy passed slowly on, and with a sigh
He wished he never had been taught to read,
Then of the old churl's books he should have had no need.
Of sufferings the poor have many,
Which never can the rich annoy.
I soon perceived another boy
Who looked as if he'd not had any
Food for that day at least, enjoy
The sight of cold meat in a tavern larder.
This boy's case, thought I, is surely harder,
Thus hungry longing, thus without a penny,
Beholding choice of dainty dressed meat;
No wonder if he wish he ne'er had learned to eat.
Poet Bio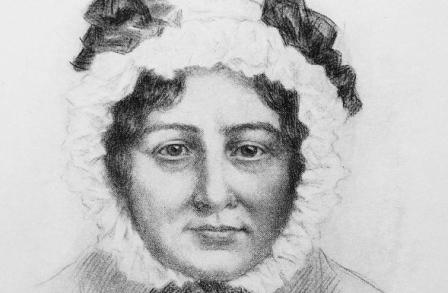 British Poet and anthologist Mary Lamb worked as a seamstress for 10 years to support her ailing family. She suffered from bipolar disorder and, during an episode in 1796, killed her mother with a kitchen knife. Her younger brother Charles, a poet and essayist who worked for the East India Company, agreed to serve as Mary's caretaker rather than consign her to lifelong institutionalization. Despite her illness, the siblings developed a collaborative writing relationship and produced many well-known collections of poetry and prose for children. The books they wrote together were published anonymously or under Charles's name in order to shield Mary from unwanted publicity.
See More By This Poet
More By This Poet
More Poems about Social Commentaries
Browse poems about Social Commentaries
Get a random poem