By Alice Moore Dunbar-Nelson
God washes clean the souls and hearts of you,
His favored ones, whose backs bend o'er the soil,
Which grudging gives to them requite for toil
In sober graces and in vision true.
God places in your hands the pow'r to do
A service sweet. Your gift supreme to foil
The bare-fanged wolves of hunger in the moil
Of Life's activities. Yet all too few
Your glorious band, clean sprung from Nature's heart;
The hope of hungry thousands, in whose breast
Dwells fear that you should fail. God placed no dart
Of war within your hands, but pow'r to start
Tears, praise, love, joy, enwoven in a crest
To crown you glorious, brave ones of the soil.
Notes:
from The Dunbar Speaker and Entertainer
Source: The Works of Alice Dunbar-Nelson Volume 2 The Schomburg Library of Nineteenth-Century Black Women Writers (Oxford University Press, 1988)
Activities
Religion
Social Commentaries
Poet Bio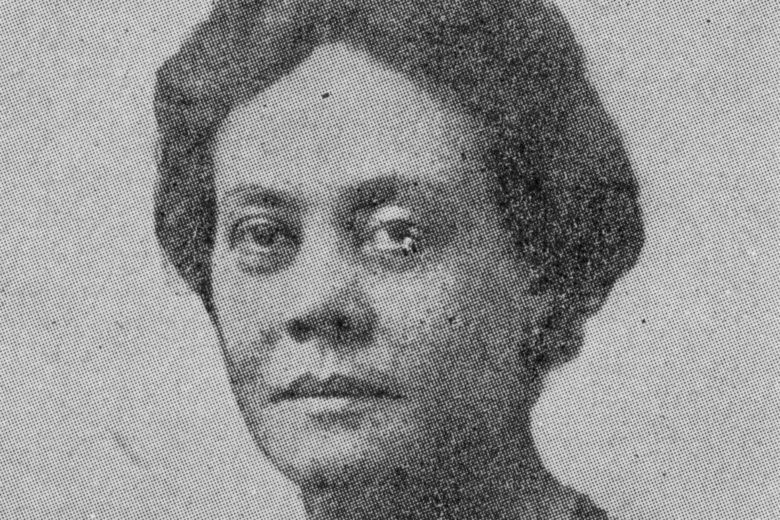 Poet, essayist, diarist, and activist Alice Moore Dunbar-Nelson was born in New Orleans, Louisiana, to mixed-race parents. Her African American, Anglo, Native American, and Creole heritage contributed to her complex understandings of gender, race, and ethnicity, subjects she often addressed in her work. Her first book, Violets and Other Tales (1895), was published when she was just 20. One of the few female African American diarists of the early 20th century, she portrays the complicated reality of African American women and intellectuals, addressing topics such as racism, oppression, family, work, and sexuality. In 1898 she married the poet Paul Laurence Dunbar; they separated in 1902, and Dunbar-Nelson married twice more.
See More By This Poet
More By This Poet
More Poems about Activities
Browse poems about Activities
More Poems about Religion
Browse poems about Religion
More Poems about Social Commentaries
Browse poems about Social Commentaries
Get a random poem