By Kwoya Fagin Maples
My brother still bites his nails to the quick,
but lately he's been allowing them to grow.
So much hurt is forgotten with the horizon
as backdrop. It comes down to simple math.
The beach belongs to none of us, regardless
of color, or money. We all come to sit
at the feet of the surf, watch waves
drag the sand and crush shells for hours.
My brother's feet are coated in sparkly powder
that leaves a sticky residue when dry.
He's twenty-three, still unaware of his value.
It is too easy, reader, for me to call him
beautiful, standing against the sky
in cherrywood skin and almond
eyes in the sun, so instead I tell him
he is handsome. I remind him
of a day when I brought him to the beach
as a boy. He'd wandered, trailing a tourist,
a white man pointing toward his hotel—
all for a promised shark tooth.
I yelled for him, pulled him to me,
drove us home. Folly Beach. He was six.
He almost went.
Source: Poetry (July 2021)
Poet Bio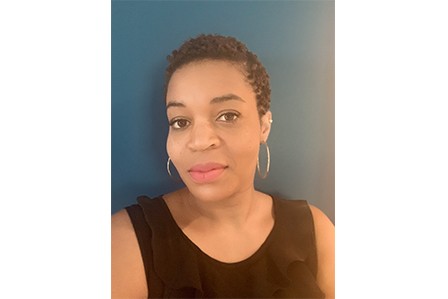 Kwoya Fagin Maples is the author of Mend (University Press of Kentucky, 2018), which was a finalist for both the Hurston/Wright Legacy Award for Poetry and the Housatonic Book Award for Poetry. Maples teaches in the MFA program for creative writing at the University of Alabama, home of Black Warrior Review.
See More By This Poet
More Poems about Activities
Browse poems about Activities
More Poems about Living
Browse poems about Living
More Poems about Nature
Listening in Deep Space
We've always been out looking for answers,
telling stories about ourselves,
searching for connection, choosing
to send out Stravinsky and whale song,
which, in translation, might very well be
our undoing instead of a welcome.

We launch satellites, probes, telescopes
unfolding like origami, navigating
geomagnetic storms, major disruptions.
Rovers...
Browse poems about Nature
Get a random poem