By Ocean Vuong
yellow plastic
black sea
eye-shaped shard
on a darkened map
no shores now
to arrive — or
depart
no wind but
this waiting which
moves you
as if  the seconds
could be entered
& never left
toy boat — oarless
each wave
a green lamp
outlasted
toy boat
toy leaf  dropped
from a toy tree
waiting
waiting
as if the sp-
arrows
thinning above you
are not
already pierced
by their own names
Source: Poetry (April 2016)
Living
Social Commentaries
Poet Bio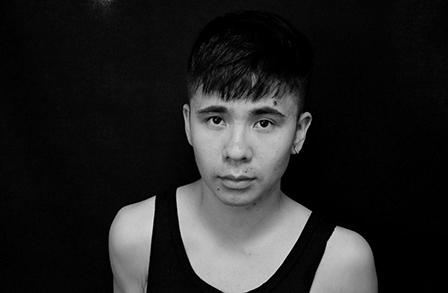 Born in Saigon, poet and editor Ocean Vuong was raised in Hartford, Connecticut, and earned a BA at Brooklyn College (CUNY). He lives in Queens, New York, where he serves as managing editor for Thrush Press.  In his poems, he often explores transformation, desire, and violent loss.
More Poems about Living
Browse poems about Living
More Poems about Social Commentaries
Vagrants and Loiterers
You got that clean waistcoat,
the bright white of a well-tailored
shirt, you got those loose-as-sacks
slacks and some spit-polished shoes,
and you know, whether you are looking
like money, or about to take a stroll,
to tilt that hat like you own
the world; yeah, smoke...
Activities
Living
Social Commentaries
Back Up Quick They're Hippies
That was the year we drove
into the commune in Cornwall.
"Jesus Jim," mam said,
"back up quick they're hippies."

Through the car window,
tents, row after row, flaps open,
long-haired men and women
curled around each other like babies

and the babies themselves
wandered naked across the grass.

I...
Living
Relationships
Social Commentaries
Browse poems about Social Commentaries