By Denise Low
I look through glass and see a young woman
of twenty, washing dishes, and the window
turns into a painting. She is myself thirty years ago.
She holds the same blue bowls and brass teapot
I still own. I see her outline against lamplight;
she knows only her side of the pane. The porch
where I stand is empty. Sunlight fades. I hear
water run in the sink as she lowers her head,
blind to the future. She does not imagine I exist.
I step forward for a better look and she dissolves
into lumber and paint. A gate I passed through
to the next life loses shape. Once more I stand
squared into the present, among maple trees
and scissor-tailed birds, in a garden, almost
a mother to that faint, distant woman.
Poem copyright ©2010 by Denise Low, from her most recent book of poetry, Ghost Stories of the New West, Woodley Memorial Press, 2010. Poem reprinted by permission of Denise Low and the publisher.
Poet Bio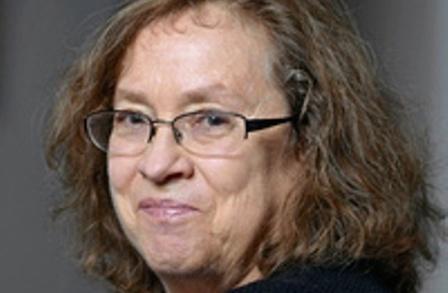 Former Kansas poet laureate Denise Low earned her BA, MA, and PhD in English from the University of Kansas, and her MFA from Wichita State University. She is a fifth generation Kansan of mixed British Isles, German, and unaffiliated Delaware (Lenape and Munsee) and Cherokee heritage. She and her husband Thomas Pecore Weso co-publish Mammoth Publications, an independent press that specializes in Indigenous American and Great Plains poetry and literary prose.
See More By This Poet
More By This Poet