By Ilya Kaminsky
And when they bombed other people's houses, we

protested
but not enough, we opposed them but not

enough. I was
in my bed, around my bed America

was falling: invisible house by invisible house by invisible house.

I took a chair outside and watched the sun.

In the sixth month
of a disastrous reign in the house of money

in the street of money in the city of money in the country of money,
our great country of money, we (forgive us)

lived happily during the war.
"We Lived Happily During the War" from the Poetry International website. Copyright © 2013 by Ilya Kaminsky. Reprinted by permission of Ilya Kaminsky.

Source: Poetry International 2013 (Poetry International website, 2013)
Living
Social Commentaries
Poet Bio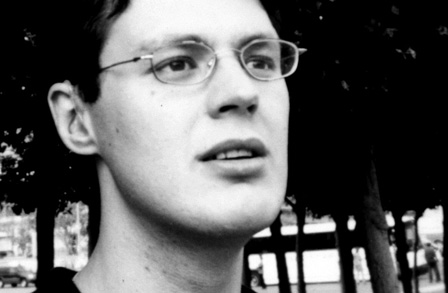 Ilya Kaminsky was born in Odessa, former USSR, and came to the US in 1993. He is the author of Dancing in Odessa (Tupelo Press, 2004) and currently teaches poetry and comparative literature at San Diego State University.
See More By This Poet
More By This Poet
More Poems about Living
Browse poems about Living
More Poems about Social Commentaries
Browse poems about Social Commentaries
Get a random poem