By Lorine Niedecker
What horror to awake at night
and in the dimness see the light.
               Time is white
               mosquitoes bite
I've spent my life on nothing.
The thought that stings. How are you, Nothing,
sitting around with Something's wife.
               Buzz and burn
               is all I learn
I've spent my life on nothing.   
I'm pillowed and padded, pale and puffing
lifting household stuffing—
               carpets, dishes
               benches, fishes
I've spent my life in nothing.
Lorine Niedecker, "[What horror to awake at night]" from Collected Works, edited by Jenny Penberthy, Copyright © 2002 Regents of the University of California. Published by University of California Press.
Source: Collected Works (University of California Press, 2002)
Living
Social Commentaries
Poet Bio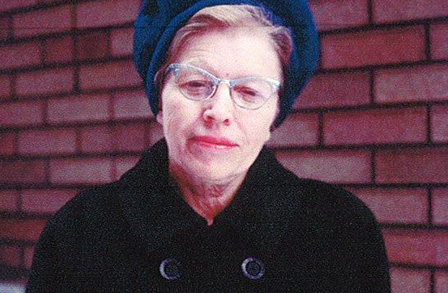 Niedecker was born in Fort Atkinson, Wisconsin, and lived in this wilderness area for most of her life. She lived a quiet life far removed from the professional poetry world, where she wrote hundreds of poems remarkable for their loving observation of nature and delicate musicality. Ever increasing in popularity, her finely-honed verse speaks to readers in a delightful, distinctive voice.
See More By This Poet
More By This Poet
More Poems about Living
Browse poems about Living
More Poems about Social Commentaries
Browse poems about Social Commentaries
Get a random poem