By Robert Frost
I have been one acquainted with the night.
I have walked out in rain—and back in rain.
I have outwalked the furthest city light.
I have looked down the saddest city lane.
I have passed by the watchman on his beat
And dropped my eyes, unwilling to explain.
I have stood still and stopped the sound of feet
When far away an interrupted cry
Came over houses from another street,
But not to call me back or say good-bye;
And further still at an unearthly height,
One luminary clock against the sky
Proclaimed the time was neither wrong nor right.
I have been one acquainted with the night.
Robert Frost, "Acquainted with the Night" from The Poetry of Robert Frost, edited by Edward Connery Lathem. Copyright © 1964, 1970 by Leslie Frost Ballantine. Copyright 1936, 1942 © 1956 by Robert Frost. Copyright 1923, 1928, © 1969 by Henry Holt and Co. Reprinted with the permission of Henry Holt & Company, LLC.
Source: Twentieth-Century American Poetry (2004)
Poet Bio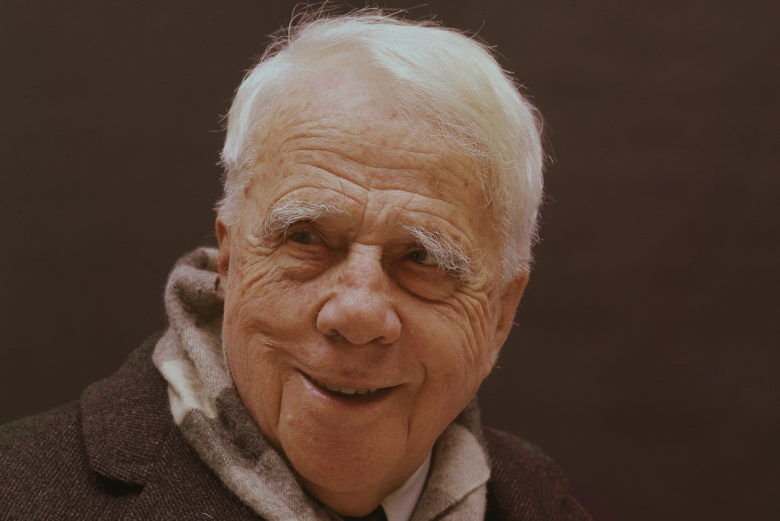 Robert Frost is considered the bard of New England. Casual readers sometimes overlook the depth of his poetry and its technical accomplishment. His apparently simple poems — collected in volumes from A Boy's Will to In the Clearing — reveal a darker heart upon close reading, and his easy conversational style is propelled by an unfaltering meter and an assiduous sensitivity to the sounds of language.
See More By This Poet
More By This Poet
More Poems about Living
Browse poems about Living
Get a random poem