By Robert Frost
Whose woods these are I think I know.
His house is in the village though;
He will not see me stopping here
To watch his woods fill up with snow.
My little horse must think it queer
To stop without a farmhouse near
Between the woods and frozen lake
The darkest evening of the year.
He gives his harness bells a shake
To ask if there is some mistake.
The only other sound's the sweep
Of easy wind and downy flake.
The woods are lovely, dark and deep,
But I have promises to keep,
And miles to go before I sleep,
And miles to go before I sleep.
Robert Frost, "Stopping by Woods on a Snowy Evening" from The Poetry of Robert Frost, edited by Edward Connery Lathem. Copyright 1923, © 1969 by Henry Holt and Company, Inc., renewed 1951, by Robert Frost. Reprinted with the permission of Henry Holt and Company, LLC.
Source: Collected Poems, Prose, & Plays (Library of America, 1995)
Poet Bio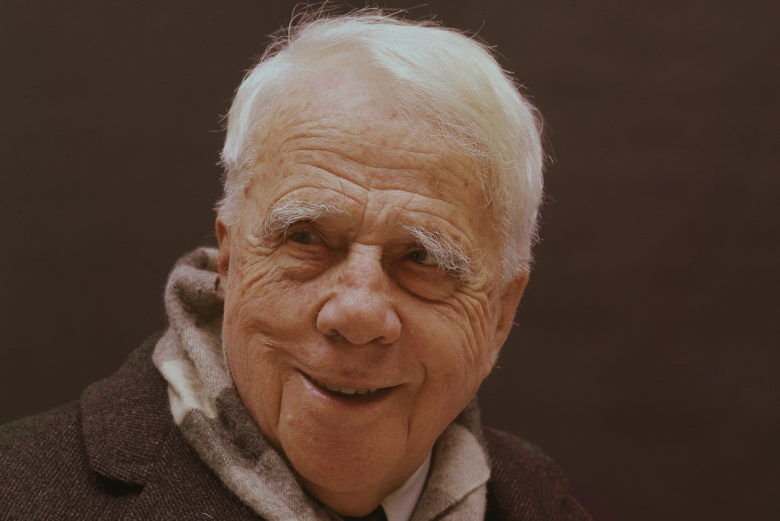 Robert Frost is considered the bard of New England. Casual readers sometimes overlook the depth of his poetry and its technical accomplishment. His apparently simple poems — collected in volumes from A Boy's Will to In the Clearing — reveal a darker heart upon close reading, and his easy conversational style is propelled by an unfaltering meter and an assiduous sensitivity to the sounds of language.
See More By This Poet
More By This Poet
More Poems about Activities
Browse poems about Activities
More Poems about Nature
Listening in Deep Space
We've always been out looking for answers,
telling stories about ourselves,
searching for connection, choosing
to send out Stravinsky and whale song,
which, in translation, might very well be
our undoing instead of a welcome.

We launch satellites, probes, telescopes
unfolding like origami, navigating
geomagnetic storms, major disruptions.
Rovers...
Browse poems about Nature
Get a random poem